Top things to see and do in Williams Lake
Artisans, rodeos, nature and recreation—sounds like a winning formula for an RV holiday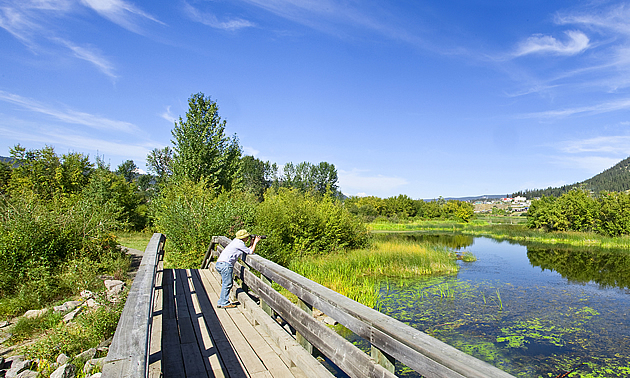 Williams Lake practically needs no introduction; to RVers across the continent, this city is synonymous with camping and adventure. Here are some of the ways you can live it up in this gorgeous area.
1) Ride 'em cowboy
The Williams Lake Stampede is an action-packed rodeo that just gets better every year. Sit back and watch some barrel racing, bronco riding, steer racing and other classic events performed by professional rodeo competitors.
2) Meander by the marsh
Explore the plants and animals that call Williams Lake home, by visiting Scout Island—a sanctuary and park that welcomes the public. There is a beach and boat launch, and places to have a picnic. Visit the nature house to observe the marsh area, or check out the displays, programs and other interesting information at the nature centre.
3) Revel in ranching history
The Museum of the Cariboo Chilcotin is B.C.'s only museum that centres on ranching and rodeo history. Visit the B.C. Cowboy Hall of Fame to see photos and biographical information about some of the best cowboys in the province.
4) Peruse the art
Artists from the Williams Lake area show off their best work at the Station House Gallery. See exhibits that highlight everything from B.C. industry to cultural heritage in a colourful setting.
5) Hear local talent
The community is blessed with Performances in the Park, a musical event that takes place in Boitanio Park during July and August. Listen to fantastic local bands play their hearts out, and soak up the community atmosphere. For more information, call 250-392-2311.