Water world!
Summer is a splash in Whitecourt, Alberta
The town of Whitecourt, Alberta, has so many outdoor activities for locals and visitors to choose from. Camping, hiking and geocaching are popular pastimes in the area, but with so much water around there's no wondering why people take to the shore.
Splash around in Rotary Park or play on the Whitecourt River Slides. Hang out at the beach, launch your boat, set sail on your inflatable raft or bring your fishing pole to try your luck. Here are a few of our suggestions for water activities in Whitecourt.
Riverboat racing
Riverboating is a popular water activity in Whitecourt. Boaters like to rip up and down the Athabasca River. Each year they host their annual riverboat races in August, as well as a family poker rally. In the summer of 2019 they will also host the World Championships on a four-year rotation with New Zealand, Mexico and the U.S.
Although you need your own boat to race, they make the events family friendly and welcoming for those who just want to watch the show. For example, before each race there is a meet-and-greet they call the "Show and Shine" with the welcoming community racers.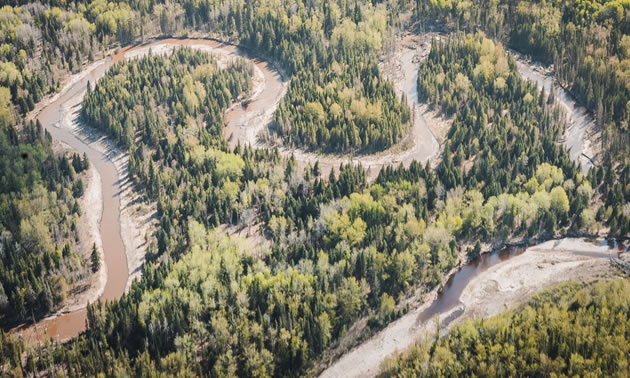 If racing isn't your ideal weekend getaway, launch your boat for a leisurely putter on the river. However, keep in mind that there is currently erosion prevention construction underway along portions of the river. Refer to the Whitecourt and Woodlands website for updated information.
Float downstream
While the Athabasca is popular for racers, there are other places to set sail on your inflatables. Float down the McLeod River where locals like to bring their tubes for a relaxing day in the sun. Refer to the McLeod River tubing map that guides rafters from the suggested launch spot to the pickup spot about 2.5 hours downstream.
You will of course need to leave your vehicle at the beginning or end location of your trip, so it's best to plan your day floating down the river with another group that also has a vehicle. This way you can co-ordinate pickups to return upstream to your car.
If you don't have your own tube, there are a few stores in town that sell good-quality inflatables and life jackets to stay safe on your trip. Unfortunately, rentals are not available.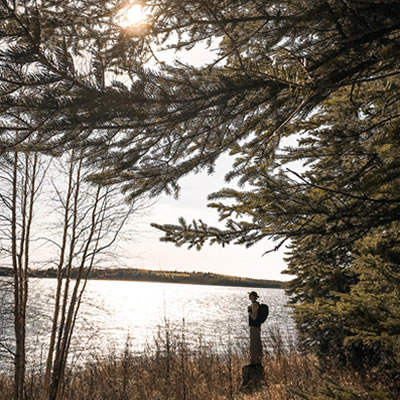 Gone fishing
With all the nearby lakes and the Athabasca and McLeod rivers to choose from, there are plenty of places that Whitecourt locals like to cast their lines with hopes of catching a big one. There are also plenty of quiet creeks to explore if you like to live a little off the beaten path.
Expect to find Athabasca rainbow trout, walleye, mountain whitefish, grayling pike and northern pike in the Whitecourt area. If you are between the ages of 16 and 65, remember to bring your fishing licence.
If you'd like to try fishing that's a little more extreme, Upstream Drift offers fly-fishing lessons on the Athabasca River. Choose from day-long or multi-day guided trips out into the wilderness around Whitecourt.
What are you waiting for? The water's perfect in Whitecourt, Alberta! Add a few of these "water world" activities to your summer itinerary.
Photos courtesy Dustin Cressey; Instagram: www.instagram.com/dusty.vision/