Eagle River Tourism RV Park
First Nations history and culture are the theme of Alberta's newest RV park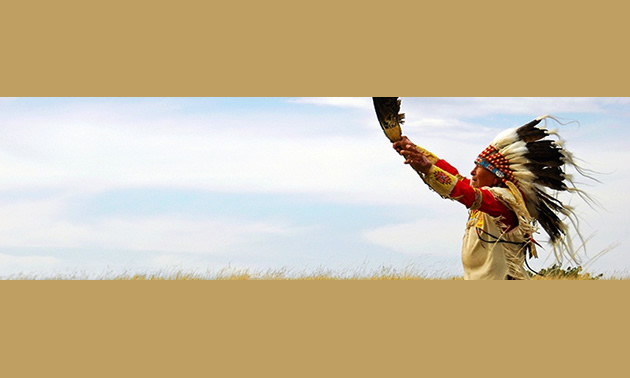 The communities of the Alexis Nakota Sioux Nation and Whitecourt, Alberta, were extra impatient this year for summer to arrive. They anxiously kept track of the days that remained before the planned late-May opening of Eagle River Tourism (ERT) RV Park near Whitecourt. Sadly, the weather remained chilly and the snow lingered later than usual. Then Mother Nature threw day after day of rain into the mix, and the opening of the park had to be delayed.
At its best
A striking feature of this park is its 2,800-square-foot Alexis Nakota Sioux Nation (ANS) Cultural Centre attached to the registration centre—a beautiful big log building that contains showers, bathrooms and laundry facilities.
ERT RV Park has 107 sites, and 60 of them will be available year round. There is quite a demand for the year-round sites, as Whitecourt is a centre for oil and gas exploration and workers in the field are looking for housing options.
It is likely that shortly following its opening, ERT RV Park will be operating at capacity. It's brand new, it has ultra-modern amenities including Wi-Fi, and it's beautiful. At the centre of the park is a stylized Canadian timber gazebo resembling a teepee, with a gas fireplace in the middle. The fire, to be lit at the grand opening, will continue to burn, symbolizing the ANS Nation slogan: One nation, one tribe, one fire.
Heritage and culture
The beautiful, heritage-style cultural centre is more than a place to be a spectator. The park operators plan to use it as a venue where they will offer traditional beading classes and, eventually, storytelling—the traditional method for First Nations people to share history and culture.
There are elements of culture, history and nature incorporated into the entire park, with story cards posted here and there so that guests can learn about the significance of the colours, plants and structures that have been used. The designers and planners have taken extra steps to make sure that guests do experience the First Nations culture and also have a first-class RV vacation experience.
Ideally, the beautiful new playground and cultural centre will create a feeling of community at Eagle River Tourism RV Park.