Victoria's tour of opulence
Welcome to the only self-sustaining historic house museum in Canada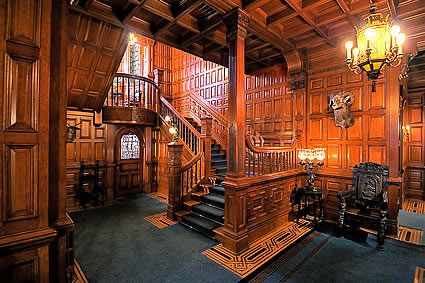 Craigdarroch Castle is a monument of historic Victorian wealth. The 25,000-square-foot structure was originally owned by coal baron Robert Dunsmuir, who had started building the castle in 1887 but died in 1889, just before this project was completed.
"Dunsmuir was the wealthiest and most influential man of his time in British Columbia," said John Hughes, manager of operations and development at the castle. "He was . . . premier of (B.C., and) built the first rail line on Vancouver Island."
Over the decades, Craigdarroch Castle has served as a veteran's hospital, the University of Victoria, and was even once home to the Victoria Conservatory of Music.
For those yearning to explore this marvel of architecture and history, self-guided tours are available.
"Dusmuir's immense fortune is reflected in four floors of exquisite stained glass windows, intricate woodwork and fabulous Victorian-era furnishings," said Hughes. "There is something for everyone (and) children really enjoy the I-Spy tour which has them searching for items in rooms throughout the house."