Wild and wonderful Vanderhoof
Hiking in Vanderhoof is bound to bring out your inner adventurer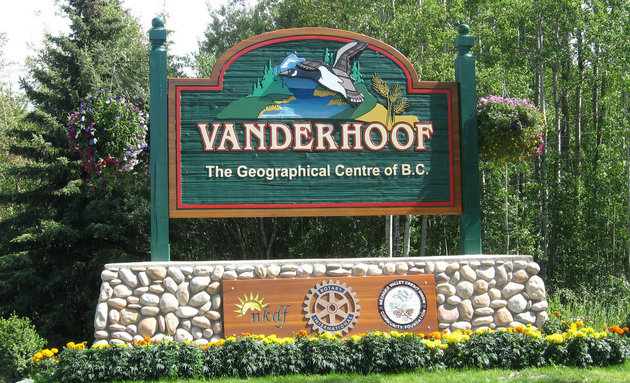 Vanderhoof is surrounded by exquisite wilderness, so it's no surprise that RVers love to go there. If you are itching for a hike, this is a destination that will not disappoint, as it offers some challenging yet accessible terrain that leads to natural beauty and historically significant sites.
Omenica Hiking Trail
Known for its splendid wilderness views, Omenica Hiking Trail is popular among visitors RVing in Vanderhoof. It can be accessed by travelling one and a half kilometres north on Burrard Avenue (this is Vanderhoof's main street), and turning right onto Northside Road. From there, drive another five and a half kilometres to Striegler Road, which will be on your right. Drive down this dirt road until you see a yellow four-kilometre marker, and the parking lot for the trailhead will be on your left.
This trail has a rich history behind it, as it was once a trading and transportation route used by First Nations communities. At one time, it allowed people to travel between Stoney Creek, Nati (a First Nation village), Stuart Lake and a Hudson Bay post. Eventually, rumours of a gold strike in the Omenica Mountains brought out a host of European prospectors and settlers, who began using the route in the late 1800s. After their arrival, the trail was used to connect the gold rush towns of Manson Creek and Germansen to the Ezra Evans Ferry.
Now, the Omenica Hiking Trail is used for hiking, horseback riding, cross-country skiing and mountain biking. It runs for 15 kilometres each way (it is a one-way trail, so you will have to double back to return), and has yellow tree markers to help guide visitors along the path. At the trailhead north of Vanderhoof, you can see land that was home to one of the early pioneer families, the Hunts, who lived there back in the early 1900s.
You can read about the Hunt family, and other historical information, by checking out the informative signs at the trailhead's parking lot. There is also a pit toilet available at the trailhead.
This hike will take you through meadows, and alongside lakes and rivers. There are several side-paths that you can take, which lead into other gorgeous wilderness areas (there is information on these side routes at the trailhead parking lot). Do remember to bring proper footwear, as the trail can be muddy and the terrain can be moderately challenging to traverse in some spots.