Top 5 places to go RVing in B.C.'s Lower Mainland region
If you're lucky enough to go camping in the Lower Mainland this year, be prepared for exhilarating activities and famous B.C. tourist attractions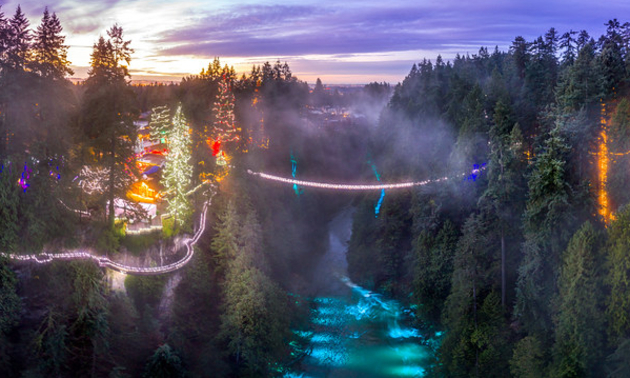 The Lower Mainland region of B.C. is attractive to RVers, as it offers a mild climate, incredible nature sites, historic and cultural points of interest and lively entertainment venues.
If you're travelling to the Lower Mainland this year, we highly recommend you spend some time in these communities.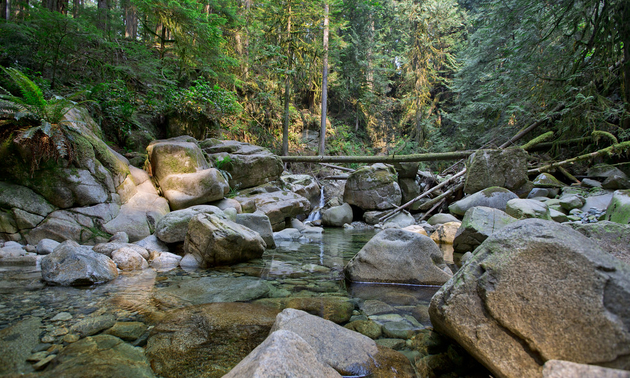 - Photo courtesy GoToVan
1.) Treetop views meet big city attractions in West Vancouver
Vancouver satisfies even the pickiest traveller, with its enticing nightlife, events for all interests and legendary West Coast cuisine. There are opportunities for kayaking, snorkeling and boat tours in the area, if you're eager to get out on the water.
RVers particularly love West Vancouver, as it is surrounded by nature and has quality campgrounds in the vicinity.
One of the most memorable attractions to visit is the Capilano Suspension Bridge. The Capilano Suspension Bridge Park has evolved over the years to incorporate a multitude of new programs, additional bridges and structures. The Cliffwalk feature takes guests along a granite cliff above Capilano Canyon. For a new perspective on the forest, try the Treetops Adventure - a series of seven suspension bridges, which are interconnected and hanging 30 metres above the forest floor. The park also offers guided tours and children's programs.
Another spot to check out is Cypress Falls Park. The trails here are easy to access and the scenery is postcard-picturesque.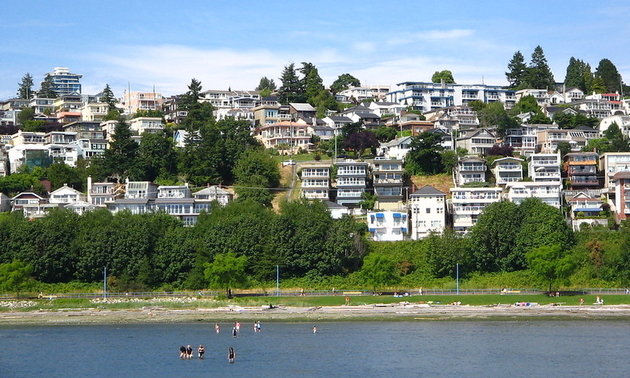 - Photo courtesy Day Trips Canada/Flickr Creative Commons
2.) The bustling beach community of White Rock
White Rock is perhaps most well-known for its famous pier, which was damaged extensively in a 2018 storm. It was repaired in 2019, and is once more accessible to the public. The oceanside promenade is a wonderful place for a stroll, lined with quirky beach shops, and restaurants serving up fresh seafood and other treats.
From May through October, you can attend the White Rock Farmers Market. This event takes place on Sundays, and includes food vendors, locally made merchandise and live musical performances.
The White Rock Museum & Archives is also worth a visit any time you're in town, as the exhibits are always changing.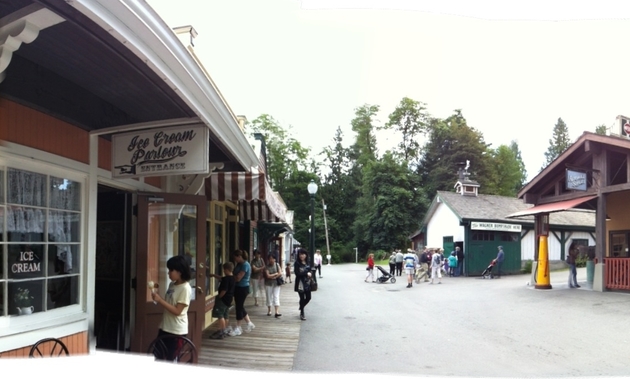 - Photo courtesy Roland Tanglao/Flickr Creative Commons
3.) Burnaby's multifaceted tourism appeal
Given its close proximity to Vancouver, Burnaby is a popular choice for people who want to set up their RVs at a campground and visit the city for day trips.
There is plenty to see in do right in Burnaby, as well - such as the Burnaby Village Museum. This immersive attraction replicates a 1920s tram-stop community, with an authentic 1912 CW Parker Carousel on site and staff dressed in period costume.
The Deer Lake Park walking trail is accessible year-round and is mostly flat, making it a relatively easy stroll. It will take you around the lake and past a beach, to a viewing tour and a scenic pier.
As a side note, if you have the urge to do some shopping, or want to sample some creative dishes, head to Metropolis at Metrotown.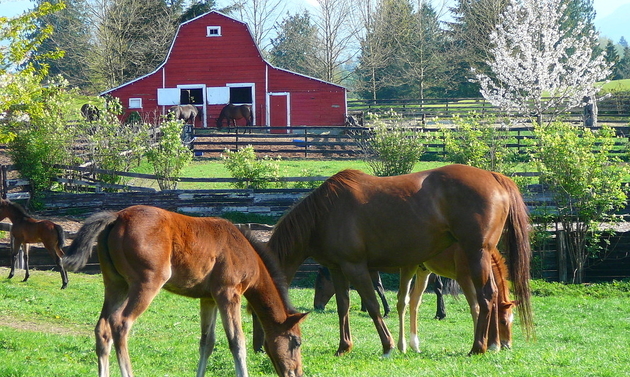 - Photo courtesy Tourism Langley
4.) Langley has a superb arts scene and a rich agricultural heritage
The community of Langley has a number of tourist sites that teach visitors about its history.
If you're interested in agritourism, consider taking
Langley's Circle Farm Tour
. You can take the kids to meet adorable animals, and shop for farm-fresh products.
- Greg Mattson photo
5.) Abbotsford is a treasure trove of agritourism and events
Abbotsford is known for its farmers markets, craft breweries and - of course - the Abbotsford International Airshow. In addition to this annual celebration of aviation history, there are RV shows and other travel-related events held here throughout the year.
Clayburn Village is another highlight in the Abbotsford area. Pick up a brochure (available at the interpretive signs), and you can take a walking tour of this preserved village that seems to be frozen in time.
If you're looking for a fresh take on agritourism,
Maan Farms
has it covered in the creativity department. Sip on a glass of wine or warm up with some chai, shop for quality produce, and then sign up for one of their goat-assisted yoga or tai chi classes. This innovative approach to wellness is as fun as it is inventive.