Have you ever witnessed Vancouver's most iconic symbol?
Vancouver's most charismatic creatures are making a splash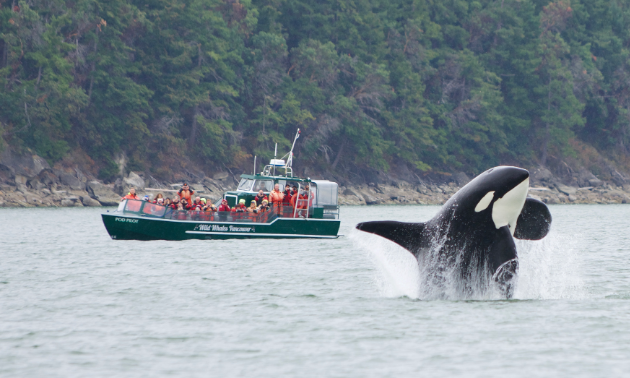 Killer whales are embedded into the fabric of Vancouver as much as Gastown's steam clock and residents complaining about the rain. The NHL's Canucks even use the orca as their logo. Despite their magnificent reputation, most people have never even seen one of these black and white behemoths up close. Wild Whales Vancouver provides Vancouverites and tourists alike the rare ability to witness these iconic creatures in their natural habitat.
Orcas are seen on the majority of tours through Vancouver's coast and humpback whales are also a popular attraction. "Those are the whales we prioritize for viewing, as they are typically thought of as the most 'charismatic' species to see in the wild," said Hilary Buckley, office manager at Wild Whales Vancouver. Tours occasionally stop to see grey and minke whales as well.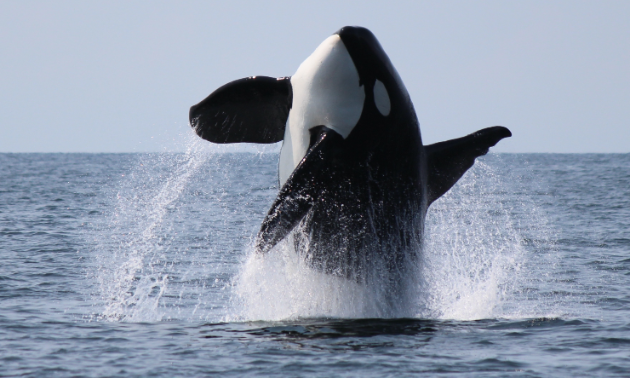 Whales aren't the only animals you'll spot on a trip with Wild Whales Vancouver. Visitors also have the opportunity to see dolphins, porpoises, harbour seals, Steller sea lions, California sea lions, river otters, bald eagles, great blue herons and many other seabird species.
Aside from the wildlife, you can take in the scenic beauty of Vancouver's Gulf Islands' shorelines from unique vantage points on the water. "The jaw-dropping vistas in Howe Sound are insurmountable, with our coastal mountains standing flush against the shoreline of North America's southernmost fjord," said Buckley. "Because we depart from Granville Island, our guests are also treated to views of the city skyline from English Bay."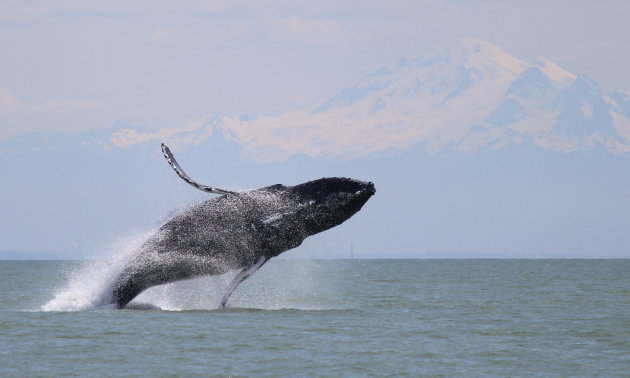 Every tour takes a different route depending on where the whales are so multiple tours could yield entirely different exploratory experiences. Wild Whales Vancouver offers returning customer discounts for those that want to venture on an excursion a second or third time. If a guest doesn't see any whales on their tour, they will receive a voucher to return again for free with no expiration date.
Tours last three to seven hours. "This means that if there happens to be a day where the closest known family of whales is a three-hour boat trip away, we can make it there and back within our promised time frame while still allowing an hour to view the whales," Buckley said. "Seven hours may seem like a long time to be on the water, but the time really flies by. There is so much scenery and other wildlife to see along the way. We take our time and enjoy the humbling experience of viewing whales in their natural habitat.
"An experience where visitors can make a memorable connection with wildlife and nature provides powerful inspiration for change. We want as many people as possible to form these connections."