Five ways to experience Vancouver's artistic flair
Here are the most popular galleries in the Vancouver area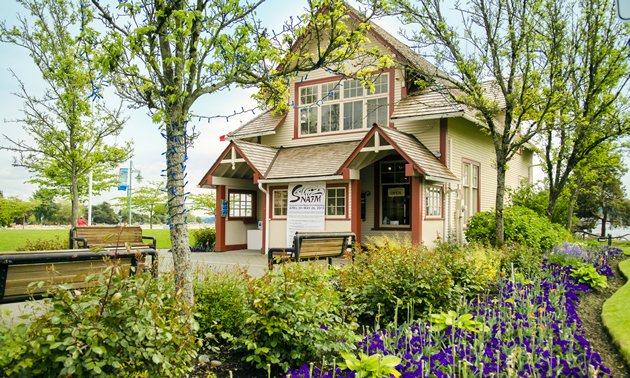 Vancouver and the Lower Mainland are home to many art galleries and exhibit centres. While there are many options to choose from throughout the area, there are a few that stand out above the rest. Here are five of the most popular.
1. Richmond Art Gallery hosts a wide variety of exhibits, and weekly classes for the public to participate in. The classes range from Chinese watercolour painting to collage building and beyond. There are also workshops for teaching artists about promoting their own work in a gallery setting. While certain exhibits are not always available, the permanent collections draw crowds with a range of media including paintings, prints, collages, drawings, photography, textiles and assemblages acquired by the gallery in the 1970s.
2. Vancouver Art Gallery has exhibitions, public programs and a focus on the historical and contemporary art of British Columbia, First Nations artists and the art of the Asia Pacific region.­ The gallery's programs also explore the impacts of images in the larger sphere of visual culture, design and architecture. The centre contains travelling exhibits, permanent installations and the Offsite—the Vancouver Art Gallery's outdoor exhibition space for rotating public art projects in the heart of Vancouver.
3. Surrey Art Gallery is home to the Urban Screen, Canada's largest outdoor screen, which is used to project art pieces from the side of the building out into the night. The gallery puts on events, talks and tours to share their ever-changing exhibitions and permanent fixtures with the public. It also hosts artmaking days for people to create and learn new artistic skills with friends and family.
4. Seymour Art Gallery welcomes around 25,000 visitors yearly. Along with a busy exhibition schedule, the gallery showcases performance events, live music, artist demonstrations, interactive art-making, and events for children. The gallery shop carries publications of past exhibitions and notable artists, playing an educational role for school kids and visitors.
5. Ferry Building Gallery entertains the public by presenting a diverse range of exhibits and displays, all of which support the development of the emerging and established North Shore, Sea to Sky and Sunshine Coast artists. The gallery presents art lectures, tours and programs that reflect the cultural diversity of the surrounding community. There are up to 18 exhibitions annually shown at the Ferry Building to over 500 visitors each week. Visitors can check out the neighbouring pier, beach and sidewalk attractions for an additional glimpse of local art and culture.
For more on Vancouver and the Lower Mainland's art and architecture, visit the Tourism Vancouver website.