The best of Valemount, B.C.: Outdoors or indoors, there's always something to do
Valemount is a community focused on its tourism, with no lack of attractions for RVers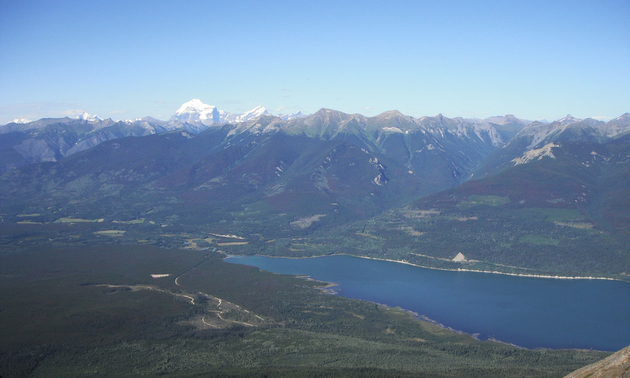 When RVing in Valemount, you will never be bored! There are so many things to see and do, you might end up making this one of your regular vacation destinations.
ATV-friendly trails
ATVing is a popular activity in Valemount, due to its impressive trail networks and the dedication of the Valemount & Area Recreation Development Association (VARDA). There are several places to ride here, such as nearby Canoe Mountain, the Westridge Family Loop, and a number of forestry service roads that are open for public recreation use.
The VARDA website even offers a list of places where you can ride and details on each of the destinations, so you can choose the trail best suited to your group.
This is not the time to go off the beaten path! It's important to keep Valemount clean and green; only ride your ATV on established trails, and be mindful of the surrounding wildlife and delicate ecosystems.
R.W. Starratt Wildlife Sanctuary
Birdwatchers unite. For avian enthusiasts, this 243-hectare (600-acre) facility is almost too good to be true. You can see more than 140 species of birds as they make this a regular stop in their migrations. There are accessible trails leading to viewing towers from which you can observe hawks, bluebirds, eagles, geese, swifts, warblers and many others. Ducks Unlimited maintains an active wetland enhancement project in the area.
The area also invites you to hike beneath the trees and take relaxing canoe trips through Cranberry Marsh.
If you want to see the marsh at its most spectacular, try going there at dawn or dusk in spring or in the fall.
George Hicks Regional Park
The George Hicks Regional Park is situated alongside Swift Creek and is a natural choice for outdoor recreation. Visit between late July and mid-August to watch the chinook salmon spawning. There is a short trail leading to a look-out platform designed for this purpose.
This park was named after a long-time resident who played an integral role in the development of Valemount. You can find out more about George Hicks at the on-site information kiosk.
The Valemount Museum
Find out all about the region's history at the Valemount Museum, located in the Valemount Historic Railway Station (which was the first train station in town), at 1090-B Main Street. Kids and adults alike will get a kick out of the colourful displays, artifacts and restored CN caboose that is available for viewing.
The museum is open from May 15th to September 30th, boasting three levels packed with displays and exhibits on railroad towns, Japanese internment camps, local war heroes and pioneers. You can tour the annex building, which contains logging and farming artifacts, or head downstairs to see a re-created trapper's cabin, giving you an authentic glimpse of what early life was like in Valemount.
The facility has also added an Ishbel Cochrane exhibit to its collection to honour its namesake and educate the public about the Hargreaves Brothers Outfitting Company and the Mount Robson Ranch.
Before you go, make sure to take a good look at the artwork created by Margaret McKirdy, James Vanslyk and other local talent, and to pick up a souvenir from the gift shop.
Museum hours
May, June and September: Tuesday to Saturday, 10 a.m. - 5 p.m.
July and August: Every day, 10 a.m. - 6 p.m.
Admission rates (cash only)
Adult: $3
Child: $2
Family: $8
* A family includes up to two adults and up to four children (under 18 years old).