A German town is the epicenter of wine in Texas Hill Country
Texas wine is growing in popularity among aficionados worldwide.
by Whitney Bryen —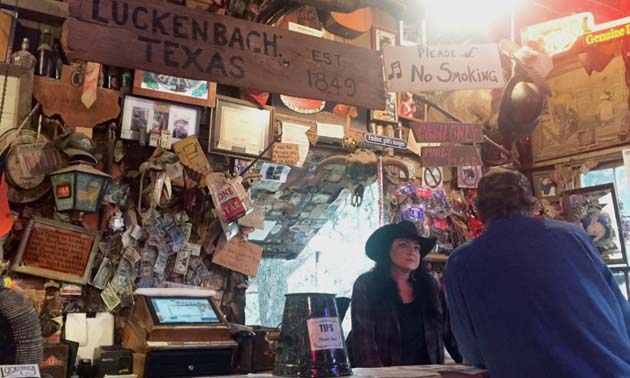 Winter is here and for many RVers that means heading south in search of a warmer climate.
West of Austin in the heart of Texas Hill Country is the 170-year-old German town of Fredericksburg where the average high year-round stays above 60 degrees fahrenheit and the local flavor will warm your insides.
More than 45 wineries and tasting rooms adorn the area, including a 30-mile stretch of U.S. 290 between Fredericksburg, the epicenter of Hill Country wine, and Johnson City that boasts 15 award-winning wineries.
Texas is fifth in the U.S. for wine production and Hill Country encompasses the second largest American Viticulture Area in the country with more than 9 million acres, according to the Texas Wine and Grape Growers Association.
Texas wine is growing in popularity among aficionados worldwide, but wine educator Carl Hudson, who works for Fredericksburg's 4.0 Cellars, said Hill Country's flavor profile still caters to a novice palate.
"In Texas, we all grow up drinking Dr. Pepper, sweet tea and eventually bourbon, so it's not surprising that our wine reflects that sweetness," Hudson said. "Drier wine is a natural progression for developing palates. We recognize where our public is, where our fans are, and we cater to that."
Affordable accommodations and food add to the accessibility of Texas wine country and bottle prices are expected to drop over the next few years as the state's grape production increases, Hudson said.
Malbecs, cabernets and tempranillos are highlighted at state-of-the-art tasting rooms dotted along tree-lined hillsides and featuring views of local orchards and vineyards.
Outdoor patios and Texas hospitality also can be found at most wineries and tasting rooms in the region providing a comfortable, laid back air suitable for new wine drinkers.
"It's just a friendly place and that puts people at ease and makes it easier, gentler and removes some of that pretentious air that sometimes comes with wine regions," Hudson said.
Cowboy decor decorates the brightly colored tasting room at Fiesta Winery 290, which is known across the region for their large selection of sweet wines, where bartenders tout their personal favorites instead of the priciest bottle on the shelf. With names like Back Porch Sittin' and Rhinestone Cowgirl and flavors reminiscent of a pina colada and salted caramel truffles, Fiesta contradicts the stuffy reputation that often accompanies popular wine regions.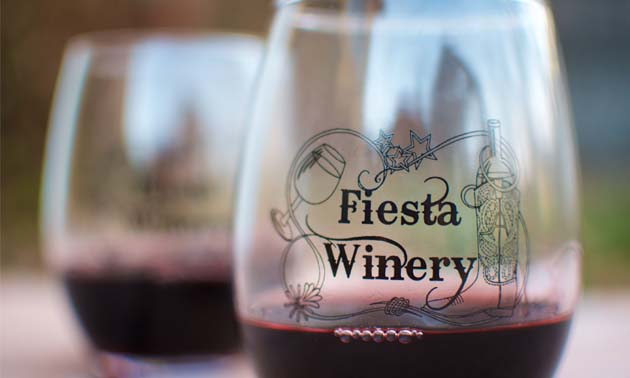 "Texas wine is still in it's infancy, where California was in early 80s," Hudson said. "We're still attracting customers. We want them to like what we're doing so it's very approachable."
Despite its sweet disposition, more sophisticated palates are not forgotten along the Texas hillsides. Drier wines can be found at most wineries while a few tasting rooms specialize in less sugary libations.
William Chris Vineyards grows about 40 acres of grapes across the state including a few acres that provide the backdrop for the farmhouse tasting room located on U.S. 290 in Hye. Malbec, petit verdot and mourvèdre are just a few of the grapes grown by William Chris, which uses only Texas grapes in their drier varietals.
French-style wines at Inwood Estates Vineyards also cater to a dry palate. Winemaker Dan Gatlin is known as a pioneer in growing tempranillo grapes in Texas and the pricey bottles reflect the winery's quality and sophisticated style.
While wine is a dominant industry in the Hill Country, the area is also known for its state parks, scenery, food and small-town charm.
Charm oozes from businesses in downtown Fredericksburg where tasting rooms and taphouses line the streets between the historic stone library and the National Museum of the Pacific War. A handful of RV campgrounds surround Fredericksburg and dozens more can be found spread out across the region with easy access to wineries and other activities.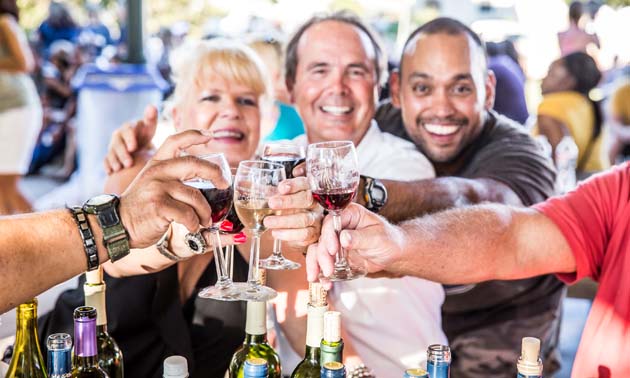 Enchanted Rock State Natural Area is a popular 17-mile detour from Fredericksburg where visitors can climb 425 feet in 0.6 miles to the top of the Summit Trail for 365-degree views of the countryside. After a hike, make sure to pop into the Enchanted Inn for lunch - a local dive that serves up some of the area's best Mexican food.
It doesn't get much more small town than Luckenbach about 10 miles southeast of Fredericksburg. Grab a Lone Star beer at the Luckenbach Bar before heading across the dirt road to the dance hall for some two stepping to local and big-name bands.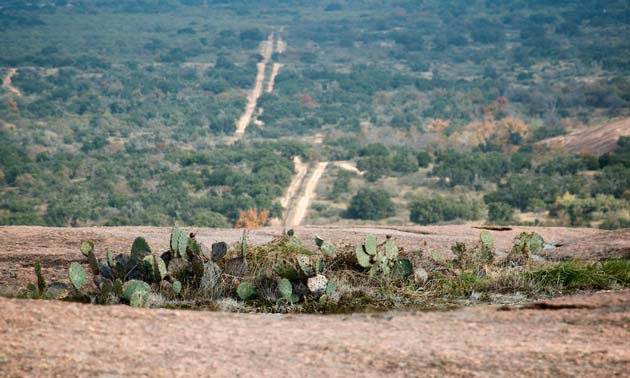 Whatever your taste, Hill Country offers an abundance of local flavor sure to please any palate.