Top things to see and do in Squamish
With its plentiful recreation and entertainment options, Squamish is a delightful place to bring the family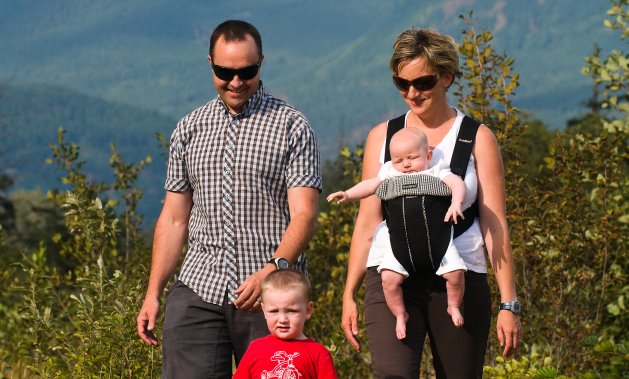 Squamish is conveniently located near the city of Vancouver, but it boasts all the charm and character of a smaller community. As a family camping destination it is equipped to exceed your expectations, with its classic B.C. beauty and action-packed activities on offer. Here are a few of the top things to see and do while you are RVing in Squamish.
1. Walk the Squamish Estuary trails
Take a walk on the trails at the Squamish Estuary, an area teeming with wildlife. Accessed from the corner of Vancouver Street and Second Avenue, these trails allow terrific views of the Stawamus Chief mountain peak and Shannon Falls, as well as a selection of native bird species that make the estuary their home. This is an ideal family attraction and grants the perfect opportunity to teach youngsters about the natural wonders of B.C.
2. Give kayaking a try
Kayaking is a popular activity in Squamish, and there are places where you can test your skill or take an easy paddle—the choice is yours. Families and beginners might prefer the calmer waters of Alice Lake or the local estuary, while more experienced kayakers might seek out the challenge of the Mamquam and Squamish Rivers or in the ocean waters of Howe Sound.
3. Fish the open waters
Sport fishing is another beloved pastime in Squamish, and you can find a number of scenic places to cast your line. Whether you're a seasoned pro or taking the kids out to catch their first fish, you're in the right place. Be sure to check out the local fishing regulations before heading out.
4. Watch the eagles fly
Between November and March you can book a float trip to watch thousands of bald eagles as they gather in the Squamish River Valley. The eagle viewing tour is considered to be one of the world's best opportunities to view these majestic birds. This is sure to be a memorable experience for young and old alike, so remember to bring your camera.
5. Dive in!
In Howe Sound, Porteau Cove and the Pam Rocks, scuba divers can see a diverse range of marine life. There are several areas that are suited to beginners, so don't be afraid to make your first attempt at this adventurous activity. You might see urchins, anemones or even an octopus or two while you delve into the exciting underwater world.