Top things to see and do in Smithers
Smithers has high times galore
by Glynis Fediuk —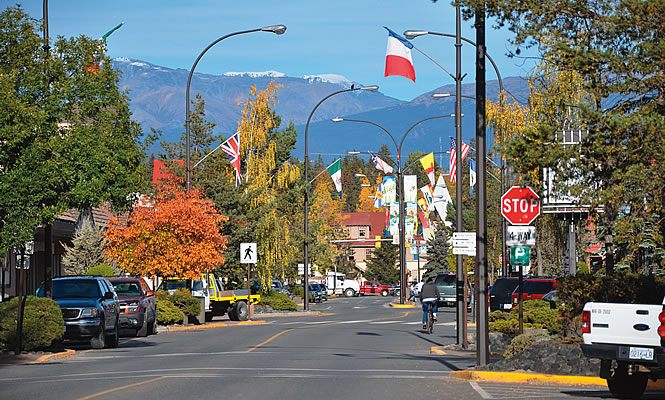 Smithers is a small but mighty town where action comes in many forms, from music to marketplaces. Heather Gallagher, the manager of the Smithers Chamber of Commerce, said that the local residents—often referred to as Smithereens—are exceptionally supportive of community events.
The first stop in Smithers should be the visitors centre. Gallagher said that come summer, the centre distributes weekly lists of local happenings. Pick one up to learn about the following events.
1) Brush up on your guitar skills
"Smithers is a very musical town," said Gallagher. "There are lots of local artists and performers."
This is reflected by summertime adult guitar camps. Local teachers school the musically inclined in everything from songwriting to recording. The lessons are offered under the auspices of the Bulkley Valley Folk Music Society (BVFMS).
2) Admire homegrown talent
The annual Smithers Midsummer Music Festival is also organized by the BVFMS. Participants come from near and far for a celebration of music, dance, food and more. The 2011 festival will be held from July 1 to 3.
3) Visit the bone zone
Driftwood Canyon Provincial Park contains fossil beds that have been preserved in their natural state. Visitors can read the interpretive signs to learn about plant and animal life in the Bulkley Valley 50 million years ago.
4) Shop somewhere new
If it's been baked, crafted or grown, there's a strong chance you'll find it at the Bulkley Valley Farmers Market.
"The farmers market is very big for our size of town," said Gallagher. "They have about 90 vendors, so it's a real meeting place for the locals."
The farmers markets are held Saturdays from May to October.
5) Get down and dirty
The annual Telkwa Barbecue & Demolition Derby is a longstanding event that draws large crowds looking for a rip-roaring good time. There are also sports tournaments, a dance and plenty of delicious barbecued beef.
As it takes place on the Labour Day weekend, the derby is an excellent way to bid adieu to summer.
Telkwa is located about 20 minutes from Smithers.