Food and music mingle in beautiful downtown Saskatoon
Last year, despite some rainy skies, the festival played host to over 100,000 enthusiastic food and music lovers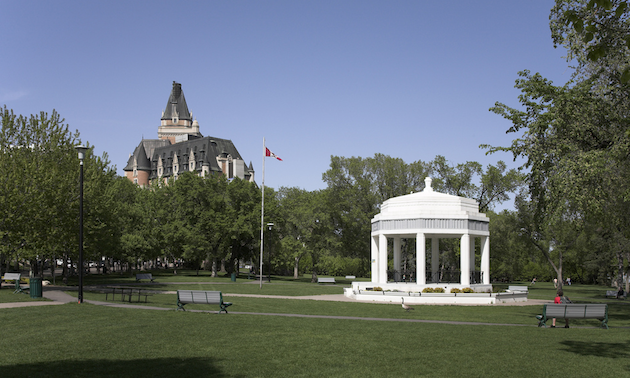 With more hours of sunshine annually than any other city in Canada, Saskatoon is the perfect place to hold an outdoor food and music festival. Saskatoon's Taste of Saskatchewan is heading into its 17th year, and promises to be better than ever. The 2013 dates are July 16 to 21.
Held in the picturesque Kiwanis Memorial Park in downtown Saskatoon, the festival showcases some 30 local restaurants and over 50 homegrown bands and musical acts. This is where the city's chefs can share their favourite recipes while local musicians share their talent.
Festivalgoers purchase tokens with which they can buy food and drinks from vendors set up in tents. Restaurants offer up their signature dishes in sizes made for sampling. Appetizers, main courses and desserts are all there for the taking. Have a hankering for souvlaki or sushi? Pasta or pie? You'll find it all—along with some incredible entertainment—at the Taste of Saskatchewan.
Last year, despite some rainy skies, the festival played host to over 100,000 enthusiastic food and music lovers. Be sure to dress for the weather, and bring your dancing feet and, most importantly, your appetite.
Where to stay
There are a variety of camping options in the Saskatoon area. Outside the city, RVers can find accommodations at Pike Lake Provincial Park, located 32 kilometres southwest of Saskatoon. Visitors will find 210 power sites and a wealth of recreational opportunities including both a lake and a pool for swimming. Reservations can be made by visiting the Saskatchewan provincial parks website.
Camping is available in the heart of the city at the Gordon Howe Campground. This is a well-maintained park with 135 serviced sites. RVs of almost any size can be accommodated. Reservations are recommended. Call 1-866-855-6655 for information and reservations.