Farragut State Park is a favourite
This lakeside park in Idaho has all the summer amenities that this family could ask for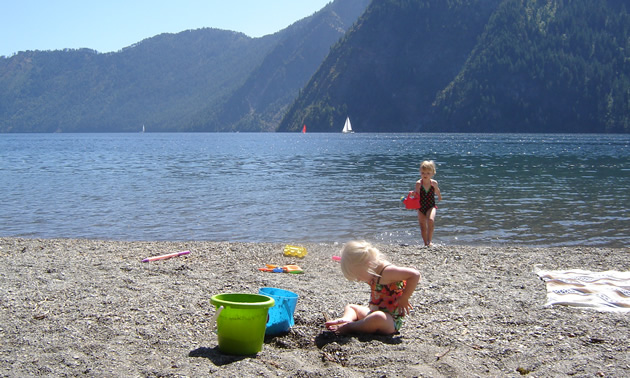 Heather and Garth Wood of Cranbrook, B.C., said that they and their four girls love going camping, and appreciate all that Farragut State Park in Idaho has to offer.
Our rig: A Westwind WT239 Lite that we purchased four years ago from its original owner. A shower and three-way refrigerator were most welcome upgrades from what we had in the cozy tent trailer that we previously used for more than 10 years.
Our current favourite destination: Snowberry Park campground at Farragut State Park in Idaho. Farragut is at the south end of Lake Pend Oreille, between Sandpoint and Coeur d'Alene. The lake is huge and has many beaches.
What we appreciate: The campsites are big and private, with lots of trees, and there are no mosquitoes. We have our choice of busy beaches or quiet ones, and there are wonderful trails for biking and hiking. We have two teenagers and two young children, and they all love going camping.
Extras we like: There are lots of amenities close by for shopping and eating, and Silverwood theme park is just 20 minutes away. Within (Farragut State) park there is a field for flying remote-control airplanes, there's moorage for boats on the lake, and there's plenty of space at the campsites for playing games as a family.