Top things to see and do in Salome
Salome, Arizona is a backcountry area with plenty for adventurous RVers to do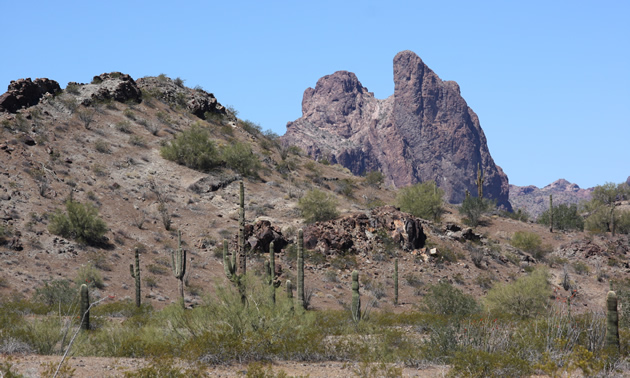 Located in an area that is known for its dry camping and outdoor recreation, Salome, Arizona, is a fun place to visit on your snowbirding route. Here are a few things you can see and do there.
1) Harquahala Peak Smithsonian Observatory
Built in 1920 to record and observe solar activity, the Harquahala Peak Smithsonian Observatory is something every history or astronomy buff will want to see. Be aware that the road leading to the observatory is steep in places and quite rugged, so four-wheel drive is required.
2) Eagletail Mountains Wilderness Area
This vast mountainous area is ideal for photography, rock climbing, sightseeing and hiking. What better way to experience the wildlife and geography that the Arizona backcountry has to offer?
3) McMullen Valley Chamber of Commerce Off-Road Vehicle Light Parade
In December, locals decorate their vehicles and form a parade that travels through Salome and nearby areas. Enjoy meeting other RVers and residents and join in the fun.
4) Dick Wick Hall's Historical Marker and Gravesite
See a site dedicated to Arizona's most famous humourist, Dick Hall. Hall is a local legend, having brought his unique brand of humour to various aspects of the community. Come to Salome in the fall to attend Dick Wick Hall Days.
5) La Paz County Centennial Park
Enjoy hiking trails, sports fields, golf and camping at this centrally located park. Many of the local activities and events take place here.