Where to eat in the Shuswap
Where to go to get local flavours in the Shuswap region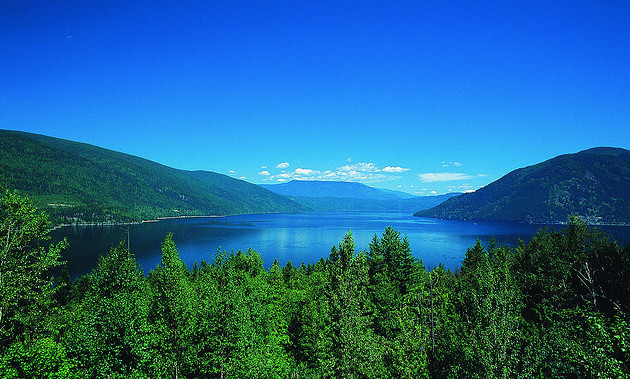 Shuswap Chefs, Salmon Arm
Shuswap Chefs in Salmon Arm offers a small but unique and exquisite menu brimming with fresh entrees made from local ingredients. Pan-roasted ling cod with roasted mushroom and pearl onion risotto and balsamic-glazed pork with cauliflower and granny smith apples top a select list of decadent entrees, while salads of beetroot and tuna tataki offer crisp, refreshing flavours from the appetizer list.
Presentation and passion in an intimate environment are what bring people back to Shuswap Chefs. A full wine list and delicious desserts round out a splendid experience in Salmon Arm.
Jack Sam's at Quaaout Lodge, Chase
Chase offers something special at Jack Sam's Restaurant, located at the Quaaout Lodge and Spa on the shores of Little Shuswap Lake. Try pesto orecchiette or Quaaout barley risotto while sipping from the extensive wine list or browsing the dessert list for decadent treats. Jack Sam's offers seasonal and event specials, and regularly features items honouring the First Nations traditions of the area including venison, elk, bison, or chicken or salmon in clay. New for 2016, executive chef James Havelin will take diners on international flavour adventures with locale-inspired three-course theme dinners.
Bahama John's, Sicamous
No trip to Sicamous, B.C., is complete without a visit to Bahama John's, where Bahamian culture—focused on food, family, and fun—is on the menu. Part owner and founder John Munroe was the eldest of 22 brothers and sisters, which put him into the chef's role early in life. After an impressive career at gourmet and fine-dining kitchens throughout the Bahamas, John settled in Canada and brings fresh, enticing delicacies to diners of all tastes. Cajun shrimp skillet brings lively spice and buttery cornbread to the table, while John's Big Bad Burger tempts the hungry with flame-grilled Grade AAA beef and fresh vegetable toppings. A big part of Bahama John's appeal is its commitment to supporting local farmers by using fresh, local, from-the-vine ingredients, and all the restaurant's herbs and salad greens are grown right on site. So stop in and take a wander on the grounds before settling in for the meal of a lifetime.