Tucson's two Rincon Country RV Resorts continue to make improvements after winning national awards
by Jeff Crider —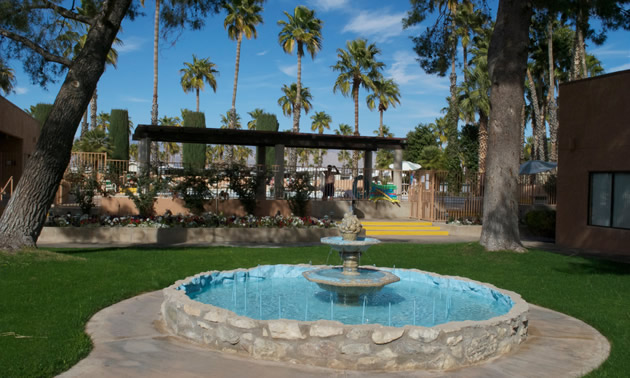 Late last year, Tuscon's two Rincon Country RV Resorts won the prestigious "Park of the Year" Awards from the National Association of RV Parks and Campgrounds, the highest honor in the RV resort business.
But neither park is resting on its laurels. Improvements continue to be made at both RV resorts in preparation for the upcoming winter season.
All of the buildings at the 460-site Rincon Country East RV Resort are being repainted, inside and out, and new landscaping has been installed.
"The park will have a fresh look. It will feel like you're coming back to a new park," said Danny O'Leary, who serves as general manager of Rincon Country East and director of marketing for both Rincon Country resorts. "Most of the main complex has been updated and modernized."
Returning winter guests at Rincon Country East will also have access to a new kiln for ceramics. Improvements at the 1,100-site Rincon Country West RV Resort include a 1,752-square-foot woodshop and craft building, which is expected to be completed in mid-October.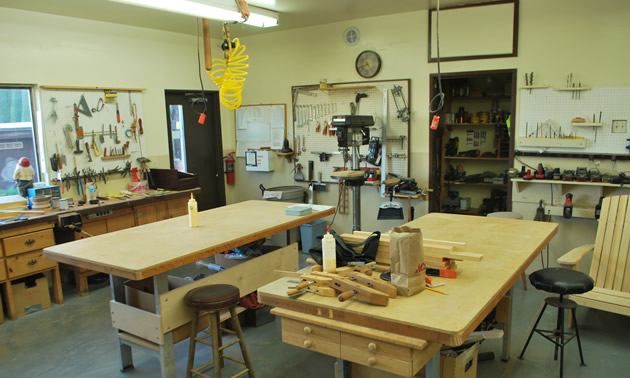 "We needed to add space to accommodate the larger volume of visitors that we have been having," said Wendy Bykofsky, the park's chief financial officer and office manager.
Tucson's two Rincon Country resorts are among the most highly rated RV resorts in the United States, earning perfect 10-10-10 ratings from the million-member Good Sam Club.
Both resorts were built by George O' Leary, an Irish immigrant who immigrated to the U.S. from his hometown of Nenagh, in County Tipperary, in 1957 after briefly living and working in Canada. He came to Tucson in 1970 and developed the Rincon Country Mobile Home Park before developing Rincon Country East RV Resort in 1979 and Rincon Country West RV Resort in 1983.
While some people live at the Rincon Country resorts year round, both resorts are winter homes for thousands of "snowbirds" from the colder areas of the United States and Canada who crave a warm place to spend the winter with friends.
At Rincon Country resorts, snowbirds enjoy fine swimming pools, spas and state-of-the-art exercise facilities as well as pickle ball courts, tennis courts and theaters for banquets, live entertainment and other special events organized by professional activity directors.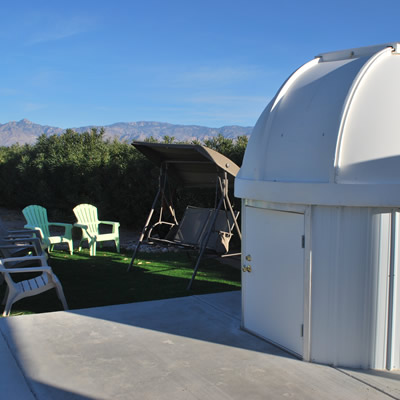 Both resorts offer over 50 different organized activities during the winter months, from bocce ball, pickleball, hiking, biking and swimming pool exercises to classes in everything from digital photography to ceramics and jewelry making to woodshop. Numerous clubs are also based at both parks and are run by volunteers, while social activities are guided by activity directors and range from regular hiking and biking trips to pot lucks, line dancing and square dancing events.
The resorts also have unique amenities, including a G-gauge outdoor railroad at Rincon Country West, sometimes referred to as a garden railroad, which is believed to be the largest RV park railroad set in Arizona, if not the nation. Built around a 50- by 100-foot garden area near the park's main office, the train set features themed villages that represent distinct periods of American history from the Old West to the 1950s. The trains travel over trestle bridges, tunnels and streams as they make their way from village to village.
Unique amenities at Rincon Country East include an 11-inch Celestron reflector telescope, which is used by the resort's Astronomy Club. Park guests regularly view the planets and constellations with the help of Astronomy Club members. For more information on the two Rincon Country RV Resorts, please visit www.rinconcountry.com.