Road trip highlights: A quick stop at one of Canada's finest independent bookstores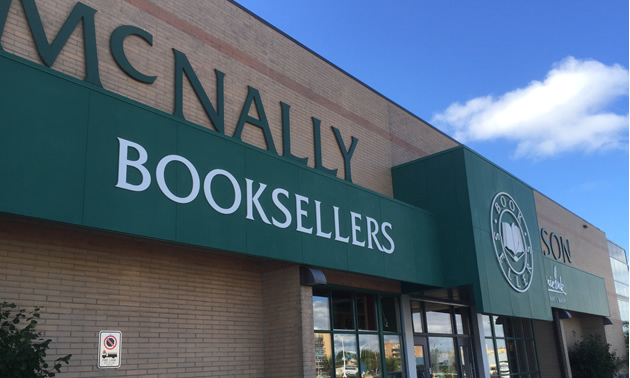 If you had 45 minutes in Winnipeg what would you do? As our across-the-west road trip continued that's exactly the dilemma we faced—we had 45 minutes to spend in the city and still keep our road trip, sort of, on schedule.
Enter a quick visit to the McNally Robinson bookstore. As their website states, "McNally Robinson is an independent bookseller: family-oriented, committed to the values of community bookselling, and determined to present an alternative to corporate-chain bookstores."
The spacious, well-laid out bookstore hidden away in one of Winnipeg's leafy neighbourhoods was worth a quick visit – and would be worthy of a longer visit if your schedule allowed for it. McNally Robinson is described as a pioneering store in the Canadian book industry; evidently the Grant Park Winnipeg store replaced two smaller McNally Robinson locations. At the time of opening in 1996, it was Canada's largest independent bookstore—with two subsequent minor expansions to approximately 24,000 square feet, it probably still is. This store introduced popular features that have been echoed in their subsequent stores (Saskatoon and New York City)—notably a full-service restaurant (great baked goods and coffee) and a comprehensive children's bookstore, located on the mezzanine.
The layout of the McNally Robinson store is uniquely welcoming and reader friendly. "The store also prototyped our layout using themed alcoves instead of aisles — typically, bookstores are laid out with cross-aisles, forming a grid, like Los Angeles. Ours, however, are laid out in a radial plan, like Paris," explained their website.
A notably wide variety of Canadian authors and books in the store definitely reflected the owner's philosophy, "Our focus is on Canada, and we work closely with authors and publishers to reach Canadians with their own stories. Moreover, we select all our books, wherever written, to reflect the interests and circumstances of Canadians."
So the next time you are in Winnipeg (or Saskatoon or New York City) and you have 45 minutes, check out the McNally Robinson book store. Better yet, plan a couple of hours because this store warrants much more than a quick visit.
(Note to RV'ers—the Winnipeg McNally Robinson bookstore in located in the Grant Park Shopping Mall which offers lots of parking even for the biggest RV units)