Erwin Hymer Group North America Inc. welcomes Mike Snell to their sales team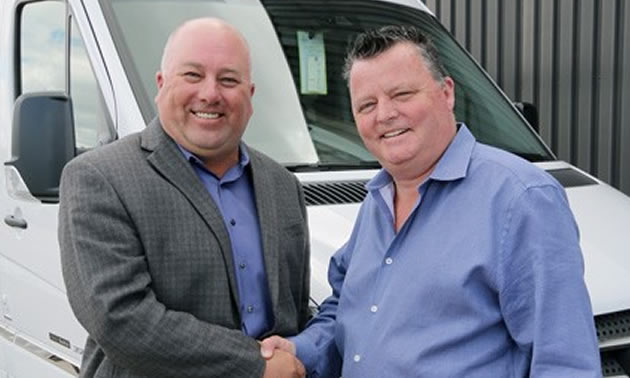 Kitchener, Ontario, CANADA –May 2, 2016 – Erwin Hymer Group North America, Inc. the leading class B manufacturer in North America, is excited to welcome Mike Snell to their sales team in the role of Vice President of Sales & Service for their motorized line.
Mike comes to the Erwin Hymer Group with over 23 years of experience in the RV Industry most recently working as a Senior Sales Executive with brands such as Monaco, Holiday Rambler and R-Vision. Mike brings with him his long history and vast experience in the RV business along with his solid relationships with dealers in the industry.
"I'm thrilled to be a part of Erwin Hymer Group, after seeing first-hand what they bring to the industry and their large breadth of products, it was an easy decision for me to join their team." states Mike Snell "The market is changing, we are seeing a much younger demographic of buyers than ever before and motorized is one of the fastest growing segments in the RV industry. The opportunities here are enormous, and I can't wait to hit the ground running."
Mike joins Roadtrek sales veteran Paul Cassidy on the sales team. Paul has been working for Roadtrek Motorhomes for over 11 years as their VP of Sales & Service and has been in the RV industry for 32 years. Paul will be taking on the role of VP of Sales & Service for their towables line of product, a segment he knows well having spent many years in the towables market.
"I'm really looking forward to taking on the towables side of the business, the product diversity is fantastic and like nothing we have seen in North America before, it's an exciting time for everyone here and I'm happy to be part it." says Paul Cassidy. "Mike is a great addition to our sales team, his industry knowledge is incredible and I am looking forward to working with him as we build a great future in all segments."
"We are all excited to welcome Mike to the Erwin Hymer Group." states Jim Hammill, President and CEO of Erwin Hymer Group North America, Inc. "Adding Mike to our sales team with Paul and our seasoned group of sales professionals, positions us extremely well for our significant product launches and growth over the next few years."
For more information or to speak to the sales team, please contact Mike Snell at [email protected] or Paul Cassidy at [email protected]