Crafter-based VW "California XXL" Camper Van Heading to Production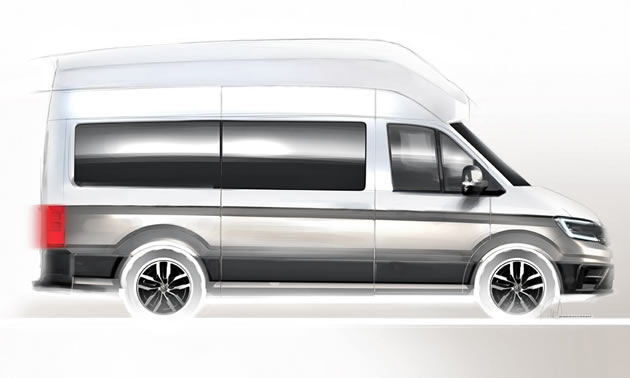 From the iconic Westphalia VW camper van to the Class B Rialta motorhome, Volkswagen has had a long and storied involvement in the camper van world.
So it is interesting that Volkswagen has released a teaser sketch of its new Crafter-based camper van, confirming that VW will base a new production model on the 2017 California XXL concept vehicle.
Media reports indicate that the new XXL is, "Set to be presented at the 2018 Caravan Salon in Düsseldorf in August. The camper will boast a high roof, a sleeping area in the back and even a bathroom. It will be offered with single- or two-tone paintwork."
The exciting new model will feature "bright colors and practical solutions," adding that the shower-equipped bathroom, the kitchen units and the sleeping area integrated in the back have been "systematically thought through" by Volkswagen.
Watch for more upcoming details.