"Block-booking" of campsites raises ire of local B.C. campers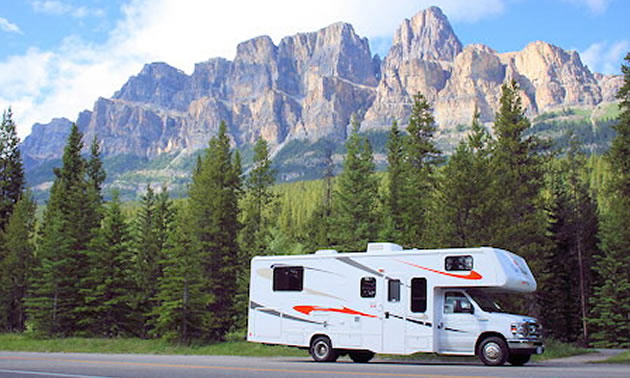 Legal consultant Susan Van Dyke got up early on the morning of March 15, 2016 with full intention of booking a BC Parks campsite for her family. Instead she ended tweeting, "#BCParks sitting w 4 adults for 1.5 hrs trying to book camping reservations. System not working. Frustrating."
Everyone assumed the BC Parks reservation site had gone down because of a high volume of individual campers sitting at their computers, like Susan Van Dyke, endeavouring to book a prime campsite for their summer vacation. Few, if any, realized they were competing with "block-booking" enterprises like Salmon Arm-based Canadian Camping Adventures.
RV Business magazine, an American RV trade journal, recently reported, "Travel companies have been snapping up primo campsites in British Columbia parks and reselling them to European tourists while unhappy campers in the province face a 'sold-out' summer at their favourite parks. Business has been booming at Canadian Camping Adventures, a Salmon Arm company that specializes in reserving campsites and reselling them in tour packages to campers from Germany, Belgium, the Netherlands and the U.S."
"About 5,000 reservations are typically made within minutes after the online system opens," said Nathalie Dechaine, the lead for the Discover Camping reservation service, in an interview with CBC. "There is a lot of demand within the first hour of us opening and especially the first 20 minutes," Dechaine added.
Reservations can be made online or through the Discover Camping call centre up to three months ahead of an arrival date for camping.
Online camping reservations in B.C. parks were up a record-setting 19 per cent last summer compared to the previous year. Online reservations also grew by 13 per cent the year before. About half of all campsites in B.C. parks are still available throughout the season on a first-come, first-served basis, though the province's highest demand parks are increasingly booked online.
In light of the block-booking revelations, NDP environment critic George Heyman told The Province newspaper that in his view "corporate scalping" has arrived in BC's provincial parks.
"The government is basically privatizing access to our parks," Heyman told The Province. "British Columbians deserve an affordable family camping vacation, but they're being blocked by tour operators and RV companies." Heyman added that the government should ban private companies from booking and reselling campsites.
The company caught in the middle of the block-booking scandal, Canadian Camping Adventures, posted a statement on its Facebook page. It stated, "Yes (we) have read the articles although we were not aware we were talking to a reporter. The articles does not represent the nature of the conversation! Just want to make one thing clear, we are not buying up any campground sites for the season. We do not resell those sites at a higher cost as a stand-alone reservation. We have been doing this now for many years for the European markets and it is just the same as working with hotels. Clients go to the tour operator and let them know what they want. Together with the tour operator we set up itineraries and they book the tour. We only sell complete tour packages that include a night at a hotel, minimum of 14 camping nights, personal road book and sometimes an activity. We are a receptive tour operator that sells travel packages to European tour operators that include campgrounds instead of only hotels. We work with private, provincial and national park campgrounds. We book at the same time as Canadians do and we do not have any allotments. We are more flexible with alternatives so we will get the job done. We ourselves have a hard time getting sites booked."
The statement goes on to claim that the information presented by the newspaper was factually incorrect and makes it looks like the company is buying up all the sites.
Canadian Camping Adventures said the following information is incorrect, "However, competing for campsites with fellow B.C. families is one thing. It is another thing altogether to now know that I'm competing against a team of Canadian Camping Adventures employees who systematically book everything that is available: 'what we can book, we book,' your colleague Carla de Ronde is quoted as saying in The Province's piece." The statement concluded, "When we book what we can book that means that we will book the sites needed for reservations clients already have made with us."
The Facebook statement prompted an array of irate comments—accusing the company of shameful and shoddy business practices. However, several comments did offer a more reasoned argument. For example, Surrey resident Bob Balbernie posted: "Commercial operators should not be allowed to book park camping sites for resale. They should be encouraged to operate with the private campground operators, if there is steady demand then they can add to their developments in response to the demand. Bookings on park camping sites should be limited to BC/CDN citizens and only available to tourists through site arrival in person on a first-come first-serve basis. No more than 50 per cent of sites available to pre-booking."
Sam Waddington, the owner of Mount Waddington Outdoors in Chilliwack and a city councillor, told the CBC that campground reservations have become such a hot commodity that scalpers have cropped up both online and outside campgrounds.
"I have seen people standing on the side of the road, scalping tickets with signs reading 'campsite available," he said in the interview.
"If you're willing to, on the May long weekend or the August long weekend, stand on the side of the road and scalp your site off for 10 times what you booked them for in advance, there's very little to safeguard against that," lamented Waddington, a sharp critic of the Discover BC reservation system.
In an email, Ministry of Environment spokesman David Karn responded to the CBC saying, "Unauthorized reselling of reservations is a concern for us, which is why we actively pursue such instances whenever we become aware of them."
Waddington also told the CBC that he'd like B.C. to consider following New Zealand's campground reservation system, which he said gives some priority to local residents and businesses and also includes a lottery system—though comments from jurisdictions that have lottery systems often are negative and express continued frustration by local campers.
Ultimately, Waddington thinks that the B.C. government needs to consider creating more campgrounds to satisfy demand—something that doesn't seem to be part of future BC Parks' plans at this time.
On June 30, 2016 BC Parks issued the following statement: "There has been some recent media regarding the ability for commercial operators, specifically Recreational Vehicle (RV) rental companies, booking BC Parks camping sites on the Discover Camping Reservation system. BC Parks has always been aware that RV companies have booked reservations for their clients. Commercial operators do not receive preferential treatment to reserve campsites and are not allowed to book blocks of sites. All park users (including commercial operators) have to follow our policies and procedures when booking reservations. In 2015, the total number of reservations made by commercial operators is believed to be less than half of one percent of the total reservations made. BC Parks takes allegations of unfair camping reservation practices by tour companies very seriously. At this time, we do not believe this is a common practice but take this possibility very seriously. BC Parks has launched an investigation to gather the facts about this matter."
Earlier in the year Alberta launched a newly revised online campsite reservation system called Reserve.AlbertaParks.ca. Alberta Parks launched the new system that is designed to see reservations by region take place at staggered times, though it seems the staggered system only applies to regular camping reservations made on or after February 17.
"The popularity of Reserve.AlbertaParks.ca drives us to continually look at ways to enhance the booking experience for our visitors and account holders," said Kyle Fawcett, Minister of Environmental and Sustainable Resources (ESRD). "The online system is the first step toward a summer of connecting people with nature in our beautiful provincial parks."
Unfortunately, the system hasn't been without its technical glitches, leaving some campers frustrated with the new system. However, block-booking practices do not appear to be an issue in Alberta yet, though it would appear that more and more Alberta campers are choosing to secure their nature getaways online. ESRD says the online reservation system serves over 360,000 people and that 132,000 reservations were made online last season.
Obviously, companies like Salmon Arm's Canadian Camping Adventures play an important role in attracting well-heeled European visitors to Western Canada—all part of Tourism BC's strategy of bringing more foreign travellers to the province.
So what is the solution? Could BC Parks set a quota of how many camping nights go to receptive tour companies or should these companies be required to work with private sector campgrounds, leaving BC Parks campsites available for B.C. or Canadian residents?
One has to assume the same block-booking practices are happening in popular Alberta parks and National parks as well. Is there a need for a co-ordinating strategy among all parks that serves tour companies' demands without leaving local residents feeling like they are being squeezed out of the camping market?
There is nothing like a sold-out July 1st long weekend, allegations of campsite scalping and revelations of block bookings for foreign tourists to raise the ire of local campers. While BC Parks denies that block bookings are allowed, it has evidently become a flashpoint issue for many local B.C. campers. Should commercial block bookings be deemed illegal or at least better managed? Are local campers being left out in the cold? What do you think is the solution to this dilemma? What has been your experience using the Discover BC campsite online booking system?