Luxury camping without owning an RV
We discovered the joys of luxury camping when we rented an RV
by Kimberly Shellborn —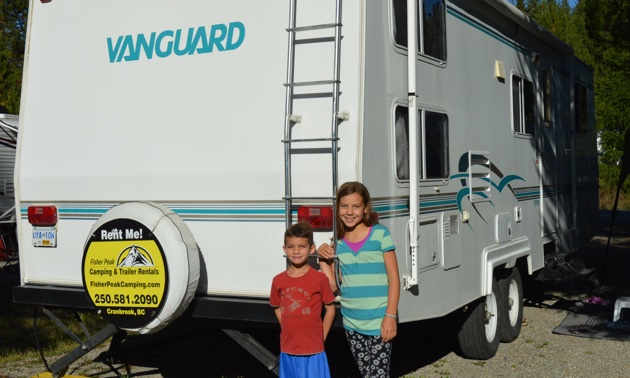 I love the camping experience. There are few things more relaxing than sitting and staring at a campfire, gazing at a star-filled sky at night, having a cup of steaming campfire coffee in hand on a crisp morning, or watching the mist come off a still lake just as the sun's rays are making an appearance over a mountain peak. Camping gives me the excuse to make large, unhealthy breakfasts that I normally never eat, and camping dictates a slower pace that seems impossible to find in my everyday life.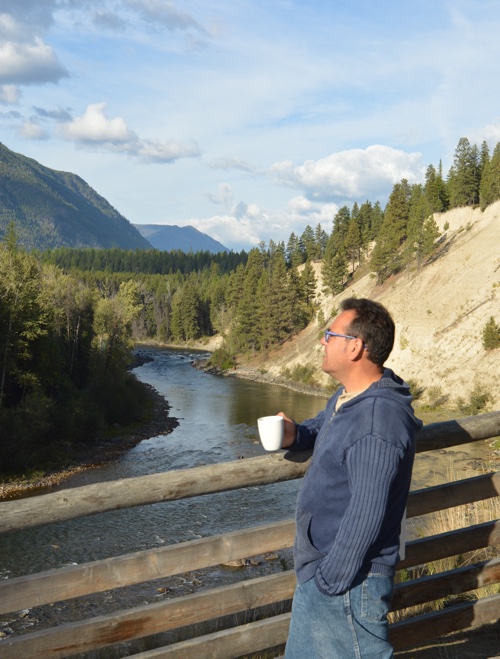 I grew up in the Kootenays and camping was always a big part of my family's summer vacation. I didn't know that people did anything other than camping for their vacations. After I got married, I spent years living in a European capital—where camping is almost as foreign to to people as living on the moon.
Two years ago I moved back to the Kootenays with my husband and children. One of the things I was looking forward to the most was introducing my children to the Canadian outdoor experience, and they embraced my love of camping and the outdoors from the first moment.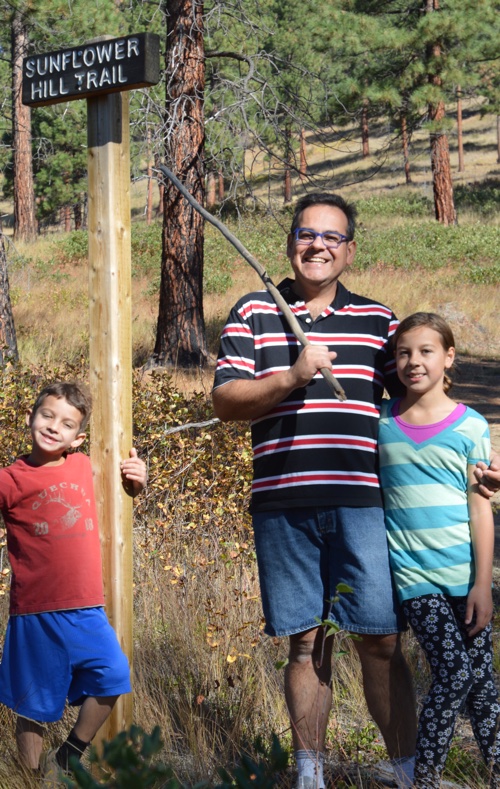 I admit that I felt twinges of envy watching neighbouring RVs roll in self-contained as we were unpacking our sleeping bags and boxes of food, blowing up our air mattresses and setting up our tent. I would look over at an RV and imagine camping with a fridge instead of having my food floating around in melted ice in a cooler, or think of turning on a hot water tap instead of heating my water over our campstove. And I would especially think about those warm and dry RVs whenever we got caught camping in the rain.
This summer we decided to rent an RV for a weekend to see if we would like the experience, or if buying an RV in the future is something we should consider. I approached Fisher Peak Camping & Trailer Rentals in Cranbrook and learned we could rent just about any camping option a person could think of. We opted for their "hassle free" option. This meant they towed a 28-foot Vanguard trailer to the campground of our choice, set it up and had it ready for us when we arrived.
They supplied camp chairs and a barbecue, plus all the dishes and cooking utensils and cleaning supplies necessary for inside the trailer. We simply showed up with our bedding, food and clothes and got down to the business of having fun.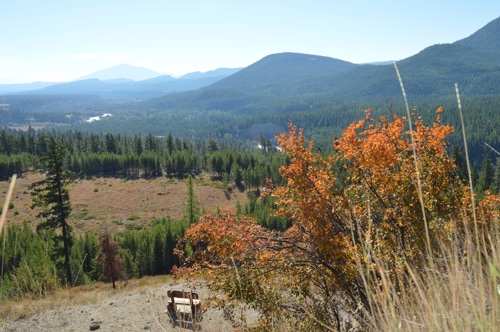 It truly was a hassle-free experience. We were able to enjoy all the great things one looks forward to in camping, without having to experience discomforts. I didn't have to feel nervous about sleeping with only a thin piece of nylon between me and the great outdoors when I heard that a bear had been spotted in the campground. Even though it was mid-September, we were warm and snug during the night without having to bring every blanket in our house.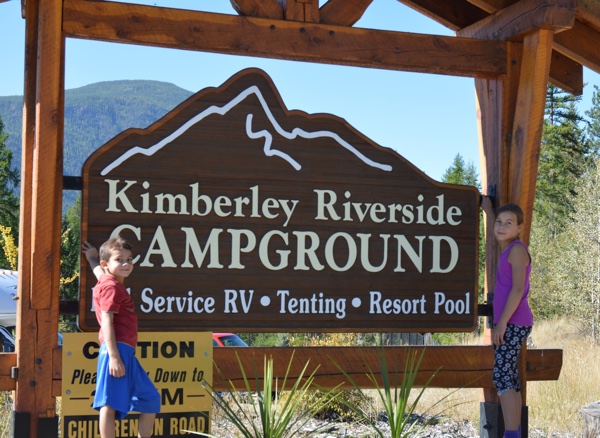 Fisher Peak Camping & Trailer Rentals suggested we try the Kimberley Riverside Campground, and we couldn't have been happier with the selection. It is a large, spacious RV park, but didn't feel crowded. It has a heated swimming pool, mini-golf, a climbing wall, volleyball court and numerous hiking trails along the St Mary River. The campground is located right next to Kimberley's trail system, so there are endless hiking and biking opportunities.
Having had this RV rental experience, I will look for every excuse to do it again. I am already thinking about a future family reunion, when about 50 relatives from all over the country will be descending on my home.