Growing up with a sense of adventure
Annika Mang and her husband Cam are raising their children to know the joys of campervan life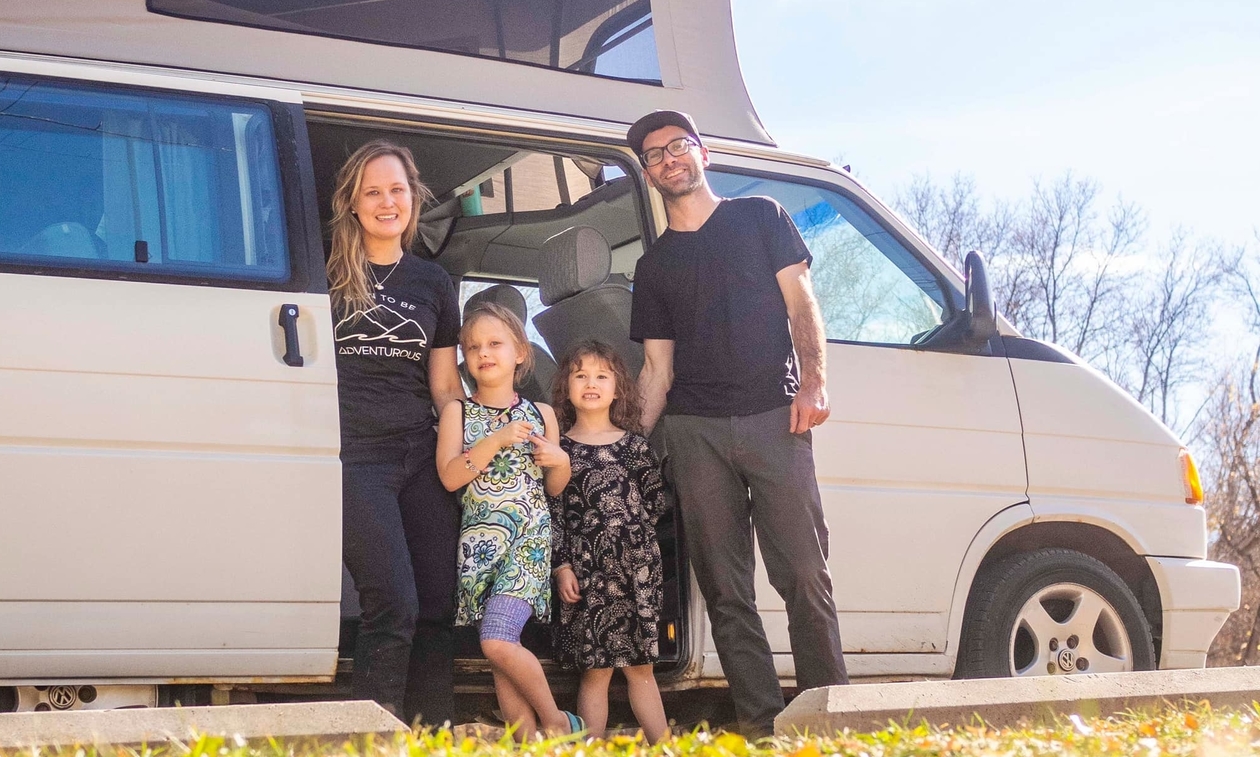 Originally from Saskatoon, Annika Mang is the force behind Born to be Adventurous, an engaging travel blog based on the excursions she takes with her family. From roughing it in the backcountry to enjoying the comfort of a campervan, the Mangs take carefree living to the next level.

This fun-loving team includes Annika, her husband Cam, and their daughters Etta and Julia.

A word of advice to RVers with growing families: Annika is a firm believer that the joy of camping shouldn't end when you have kids. In fact, she believes that having children is all the more reason to get out there and explore.

Naturally, we had to know more about this devoted RVer, so we asked her a few questions:
How long have you been going on van adventures, and what inspired you to start?
Our family started van adventures back in 2015 about a month before I gave birth to our second daughter. At the time, my nesting instinct really kicked in. I wanted an adventure vehicle for our family so that we could go explore easily together. When she was 3 months old, we purchased a 1993 VW Eurovan with a pop top. We camped all around Canada and the USA in that van for seven years and even lived and travelled for three months as a family of four in the van.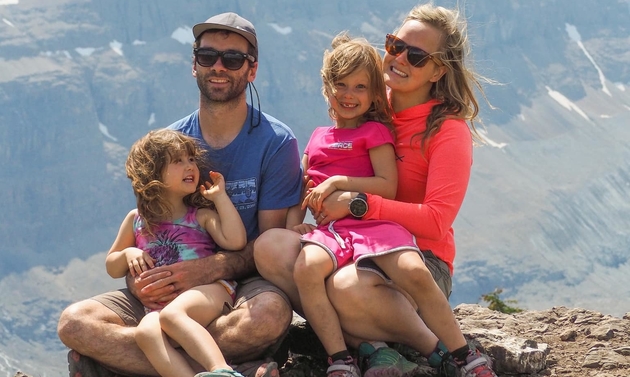 - Photo courtesy Born to be Adventurous
How does travel enrich the lives of your children?
Travelling together in a van provides our family the opportunity to connect. All distractions are gone, and I can tell that our kids love that time together. By camping and spending most of our time outside, our kids also become immersed in nature and soak up all of benefits of the outdoors.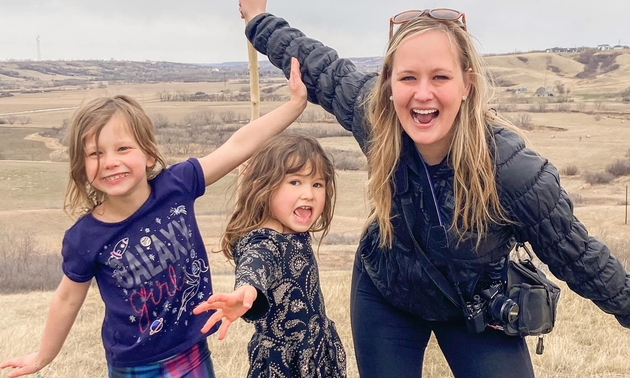 - Photo courtesy Born to be Adventurous
Can you tell us a bit about your current van?
We have since sold our beloved VW Eurovan and have now purchased a Winnebago Solis 59P with a pop top. The van is perfect for our family and ticked all the boxes. There is full heat, a fridge, stove, fan, hot and cold water, lots of storage, a cassette toilet, indoor and outdoor shower, a large bed in the back and a sleeping area for the kids in the pop top. Safety while driving is not a concern as the kids have quality seats with full car seat attachments. The chassis is a Dodge Ram Promaster which means that parts and repairs will be easily done by most mechanics. This was important as parts were a challenge with our previous van and repair was expensive.
What makes you prefer a van over other styles of RV? (e.g. a fifth-wheel)
A van forces you to live outside. We didn't want another home; we wanted a small cabin on wheels that would be able to take us to a beautiful outdoor spot where we could spend most of our time outside. Vans are also easier to drive and more versatile. They can be used daily for errands if needed, can park in any camping spot, and offer more options while exploring cities and towns.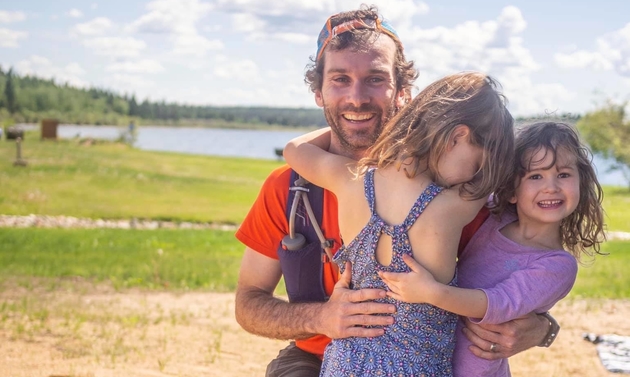 - Photo courtesy Born to be Adventurous
What are your plans for future travel?
Our first trip in our van was a trip to the mountains to go snowboarding. It was amazing to be able to sleep comfortably in our place and then get up and drive to the ski hill. This spring through fall we plan to camp most weekends and are currently in the process of planning a larger adventure that will most likely take us through Montana. Our family loves to hike and we will be using our new app that we are launching in the summer called TrailCollectiv to help us find some amazing places to explore. We are also excited to attend the Ness Creek Music Festival in Northern Saskatchewan and I will be cheering on my husband as he runs the 125-kilometre Death Race in Grand Cache, Alberta.
Do you attend RV events? If so, which is your favourite?
We have not attended any RV events yet but are looking forward to joining the RV community. Community is something we value. When we lived the van life for three months, we did meet up with a large group of campers at an event run by the Adventure Mamas.
What has been your most memorable adventure so far? Where did you go, and what made it so special?
Our most memorable adventure is when we lived in our van for three months and travelled the USA and Canada. My husband and I had been married for seven years and the time together rejuvenated our relationship. During that trip we connected as a family and created lasting memories in so many beautiful places. We explored the stunning arches near Moab, rock climbed as a family on the alien landscape at the City of Rocks and enjoyed surfing while camping along the coast of San Elijo.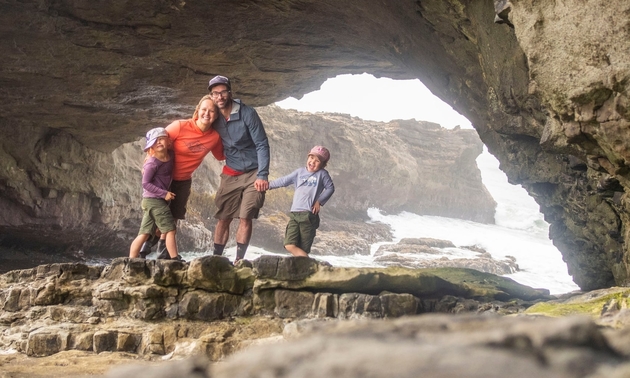 - Photo courtesy Born to be Adventurous
Is there anything else you would like to tell our readers?
It is hard to make the leap when making such a big purchase like a campervan but the memories that you make are completely worth it.