The Arizona Golf Exchange
Every city has a chain golf store—such as Golf Town—but only Tucson, Arizona, has the Arizona Golf Exchange.
Golf is an expensive game. There is the cost of clubs and bag, balls, shoes, clothing, cart and green fees as well as a possible membership in a private golf club. The majority of golfers look for any means to cut expenses while playing more. Every city has a chain golf store, such as Golf Town, but only Tucson, Arizona, has the Arizona Golf Exchange.
The Golf Exchange is advertised as a "used golf center," but the store is a candy store for golfers wanting high-end or quality clubs. The store is located in a small strip mall at 4877 East Speedway Boulevard, a major arterial road. The business started as a golf club repair shop but has expanded into a buy, sell, trade and consignment store. Even e-Bay and other Internet market sales by auction are available. Trace Nuttall, a local PGA pro, opened the business in August of 2000 and the rest became golfing history.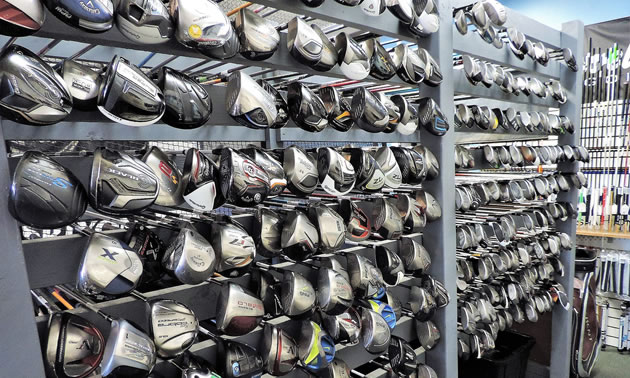 The store is not very big but is crammed with largely pro-line equipment. The walls display used iron sets such as Taylor Made, Ping, Callaway and Cobra. There is also a small collection of new clubs, such as Cleveland, Srixon and Adams. Another multi-rack consists of drivers, fairway metals and hybrids. Wedges and putters are in a separate section. In the centre of the room is a selection of golf bags. The staff is qualified to not only re-grip clubs but also to re-shaft, make lie/loft adjustments, to bend putters and any other custom fittings. Shaun Tejada, the manager, is also an experienced golfer and very qualified to assist.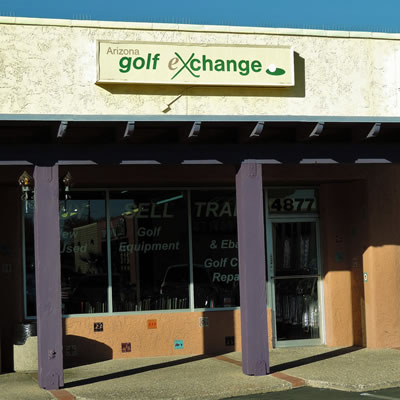 In selecting clubs, the state-of-the-art Launch Monitor is used for club fitting and testing. The electronic bay or golf simulator gives the golfer a realistic indication of distance, direction, ball speed, spin and launch angle.
When looking to sell equipment, consignment is the best opportunity, with the store paying up to 75 per cent of the market value. Other factors depend on the year, make, model, condition and demand. Golf Exchange takes 25 to 35 per cent of the selling price. The seller can have cash or store credit.
The slogan of the store says it best: "Swing On By For a Visit."