Five products that make RVing a breeze
Use these on your next trip to make life a little sweeter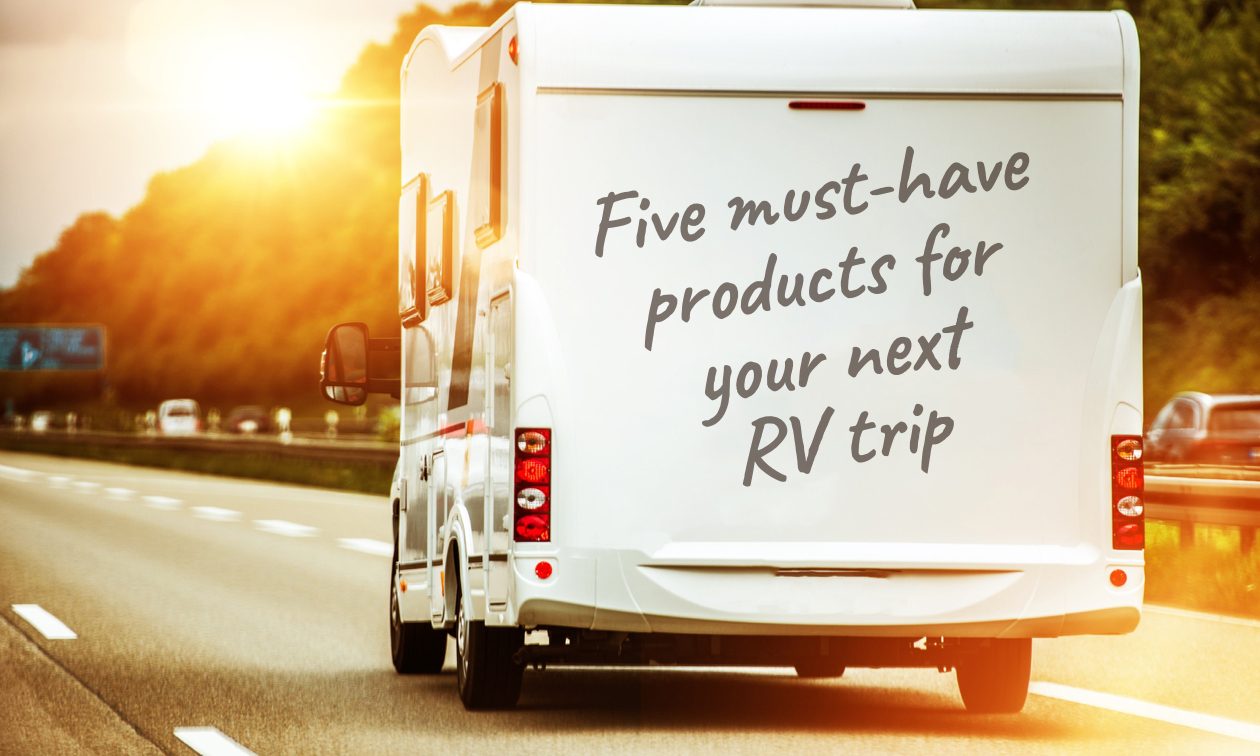 There are literally thousands of products out there that are meant to improve your life while on the road. It can be a challenge to sort out the good, the bad and the useless. For someone new to the lifestyle, it can be even more daunting—trust me. Recently, I had the opportunity to check out a few items that might be of interest to the RVer. Each one even has an environmental benefit.
Comfort:
One of the first things I was told when I bought my trailer is, you will eventually want to upgrade the mattress on the bed. That day is quickly coming! Following a long day on the road or the hiking trail, there is nothing more welcome than a good night's sleep. My search lead me to look at the Springwall Mattress line. They are a 100 per cent Canadian-owned company based in Moncton, New Brunswick since 1949, with dealers across Canada. They build a wide variety of mattresses. The Roll Pack line is designed to be an instant bed. This feature should be of interest to the RV world as they are lightweight, yet thick enough to be comfortable. (I was able to move the box around easily by myself.) They are made from a series of layers of foam including a soy-based foam which makes up the thickest layer. This soy-based foam, called HD Bio Foam by Springwall Mattress, is meant to help us reduce our carbon footprint, an important consideration these days. The combination of layers helps these mattresses provide you with a comfortable rest. The ones I looked at came in 60 x 74.5 and 60 x 79.5 sizes, which should fit most RV beds. They are priced between $500 and $740.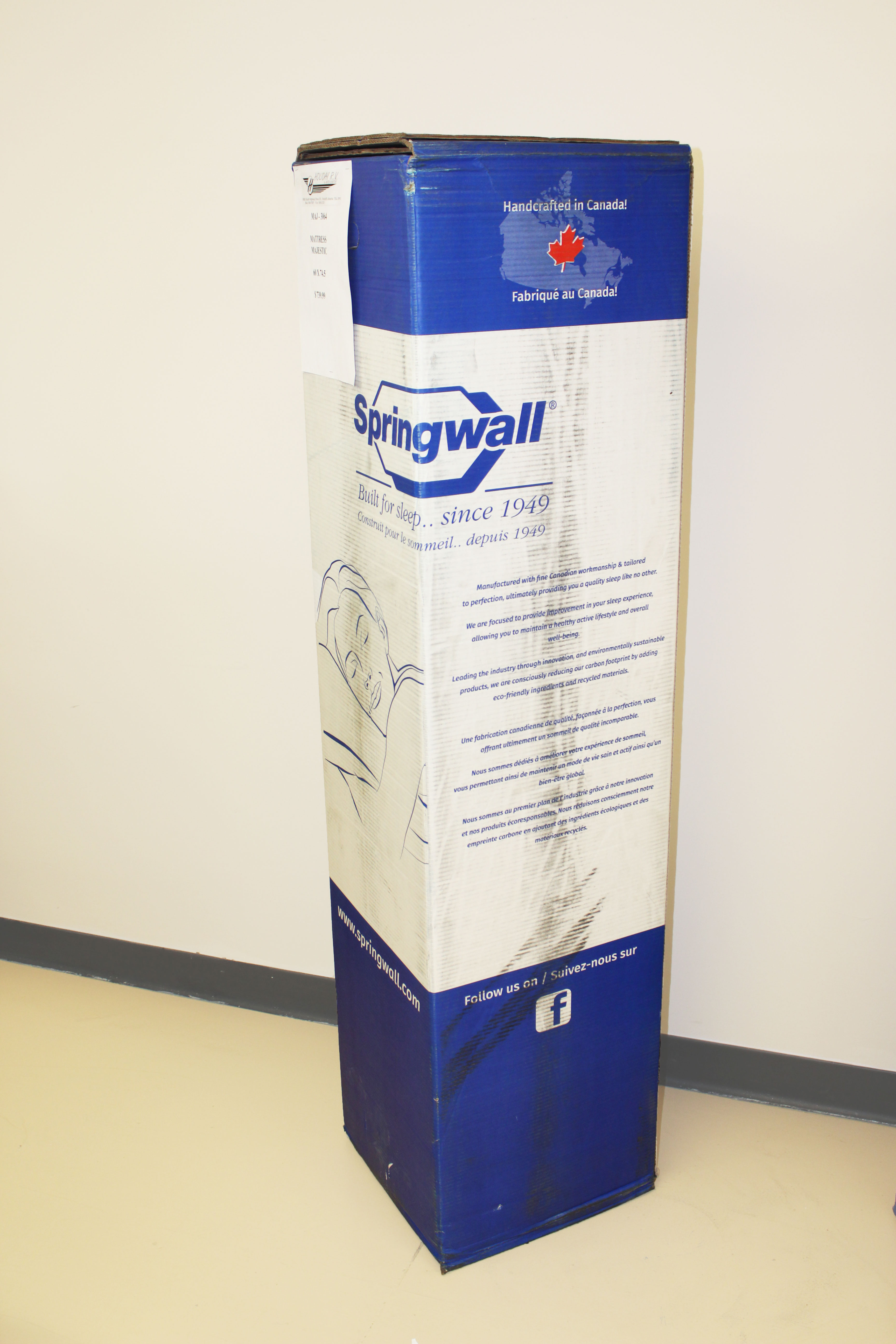 Safety:
Upon arrival at your campsite, one of the very first things you will need to do is to level your camper. While there are various means of performing this critical task, some are better and safer to do than others. In the good old days, most methods of levelling a camper involved the use of wood chocks and blocks. While this is still a tried-and-true way of doing it, increasingly there are concerns about moving wood products from region to region due to concerns about disease and bugs; of particular concern is the transmission of the pine beetle in the West. Some jurisdictions forbid the transportation of wood, mainly firewood, into them. To alleviate any issues you might encounter, Andersen Hitches, based in Southeast Idaho, offers a variety of options for chocking, levelling and even doing some maintenance on your rig using chocks and blocks made from brightly coloured, space-age materials. The kit that caught my attention is the Ultimate Trailer Gear. It contains four Tuff chocks for your wheels, four Tuff pads to place under the levelling legs, one Rapid Jack to assist in changing a flat tire, a rubber pad and, to help keep the interior of the rig clean, a boot cleaner. All this fits inside the included gear bag for ease of storage. Made in the USA, the kit comes with a lifetime parts replacement warranty. Cost is $300.
Power:
Power supply is an important consideration unless you intend to only camp where power hookups are available. Even then, if there is a power outage at the campground, you could quickly find yourself in the dark, not necessarily a bad thing, but it could become an inconvenience if it lasted long. At other times, you might not be able to get a full-service site right away. Or, if you feel the need to explore the bush, you will require a power source just to recharge the batteries. In these instances, a portable generator quickly becomes a needed item. Kipor Power Equipment builds a series of generators that will fit your requirements while remaining campground friendly. I looked at the Sinemaster Digital Series. They are available in three models, the 1000 producing 900 watts, the 2600 producing 2,300 watts and the 3000, which produces 2,800 watts. The smaller two can be run in parallel to provide extra power as required with the addition of an adapter kit. These generators are rated as among the most environmentally friendly available. This is due to their ultra-low emissions and low fuel usage at roughly 20 to 40 per cent of other generators. And, they run at less than 70 decibels, meaning they can be run in campgrounds, during approved times of course. All three are compact and relatively lightweight, an important consideration when loading and unloading them from your vehicle. They are priced between $900 and $1,900.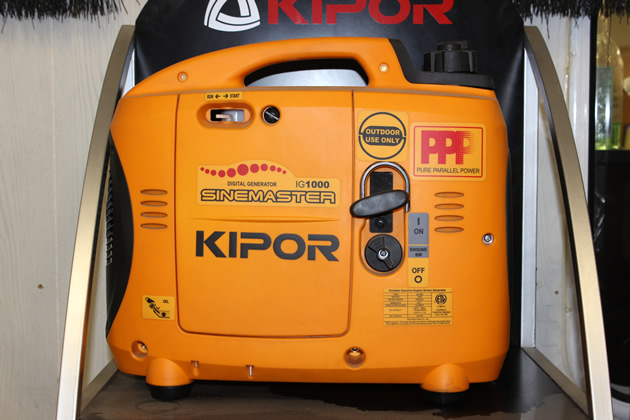 Social life:
Camp is set up, dinner has been eaten and the dishes are washed up. Time to check out the campground! I like to wander around and check out the facilities, maybe visiting other campers. Other times, I'll just settle down around my campfire and enjoy the evening. During the summer, my routine includes a cold beverage, usually ice water, and during cooler weather, a nice mug of coffee or hot chocolate does the trick. Like most folks, I desire my drink to remain cold or hot so I prefer an insulated mug. Of course, as the time passes it gets dark. You might need to find your way around in the darkness. This can mean juggling a mug plus flashlight, that is until I saw this combination mug/LED light. The Nubo Glow mug consists of a standard kitchen-grade, double-wall insulated stainless steel 30-ounce tumbler with a spill-proof lid and a carrying handle with built-in lights. Yes, I said lights. There are three settings for the lights. One is called the task light and produces 220 lumens for 3 hours, the second setting is the lantern, which produces 130 lumens for three hours. And the third one combines both settings for two hours. I really liked the task setting as it is bright and very directed, a feature which would light up a path nicely. The lights are easily activated by a button located on the top of the grip. The unit is powered by three AAA batteries. The one I saw at the dealer came as a kit but when you go to the company website, they are sold separately. As well, it comes with an adapter for your 20-ounce tumbler. The kit is $54 at my local dealer or the handle can be ordered for US $19.99.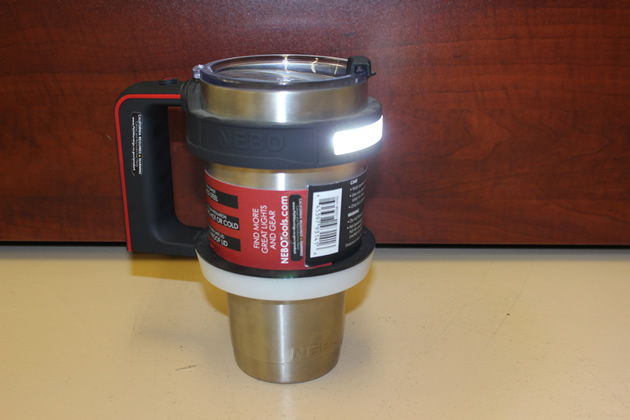 Visiting the RV dump:
The final product I checked out certainly doesn't fit the "This is cool" classification but, we all need one of them. The trip is over and it is time to head for home. Everything is packed up; the fresh water has been used. Now it is time for everyone's favourite task—dumping the sewer tank. Every new RV comes with a sewer hose, or at least it should. Possibly you are doing a private purchase. Or, after many years of service, your current hose starts to leak. Hoses get lost or forgotten. Regardless, there comes a time you need to replace your sewer drain hose. Personally, for such a critical job, I want a top-notch hose that will quickly and efficiently empty the tank. The Valterra Viper caught my eye. It's part of a kit containing two 10-foot sections of hose with a fitting allowing you to create a 20-foot hose, which should reach almost any trailer dump site. The fitting rotates, allowing the hoses to be joined without causing any kinking in the hose. Kinking would of course lead to early failure of the product. The connection to the ground is designed to fit six different hookups, creating a gas-tight fit. The hose itself is made from tough 26-millilitre TPE material. Not only does it resist punctures but, for you year-round campers, it remains flexible to -30 degrees. When the task is complete, each section of hose collapses to a 50-inch length for ease of storage. It is priced at $170.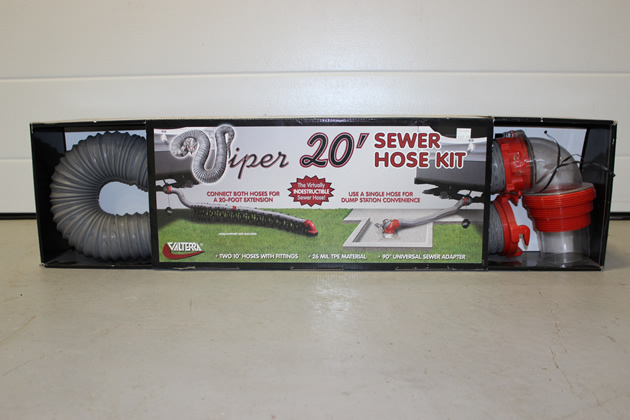 Each of the above items is on my list to acquire as I want my camping season to be as fun, safe and worry-free as possible. And it doesn't hurt that some of these products are helpful to the environment.