Top things to see and do in Revelstoke
With adventurous thrills and relaxing family activities, Revelstoke is well suited to every demographic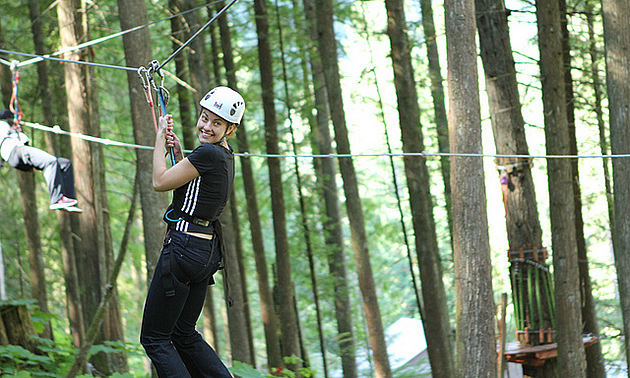 The Revelstoke lifestyle is an exciting one. Residents will tell you stories of adrenalin-pumping attractions and sights, but there are also plenty of laid-back things to do with the entire family.
1) Swing through the trees
At Sky Trek Adventure Park you can glide through a verdant forest on ziplines of various heights. There is also a less intense kids tree adventure and jungle gym for the little ones.
2) Find yourself enchanted
The Enchanted Forest allows you to take your family on a walk through an old-growth forest, where there are whimsical folk art figurines decorating the trail along the way. You can also go on a self-guided rowboat tour, or an interpretive stroll on the boardwalk.
3) Take a different kind of tour
At Noah's Ark Resort, you can experience Revelstoke in a new way. Amphibious argo rides are an enthralling way to traverse the terrain and see the natural features that make Revelstoke famous among outdoor lovers.
4) Go for the ghost town
Three Valley Gap Heritage Ghost Town offers daily tours of the townsite, where visitors can see a wagon and buggy shop, antique auto museum, live theatre and more. Check out Trapper Joe's cabin to see what life was like for a trapper in the old days, or visit the railway roundhouse to see vintage locomotives.
5) Warm up in the hot springs
Revelstoke has the added advantage of being in close proximity to two hot springs providers: Canyon Hot Springs and Halcyon Hot Springs. Both of these facilities are in beautiful locations with mineral-rich water you can soak and unwind in.