Tours and hikes in Powell River
Camping in Powell River just got more exciting - try one of these enticing walks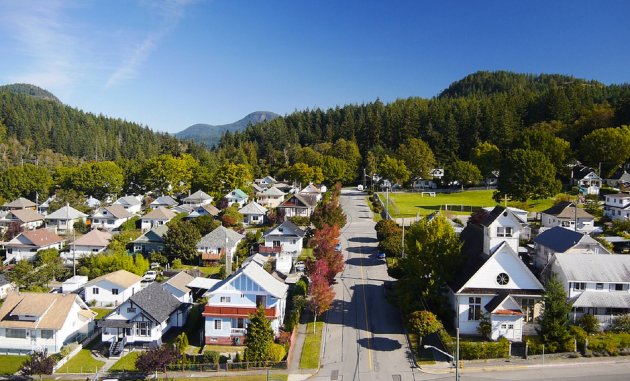 While RVing in Powell River, you will no doubt be blown away by the beautiful surroundings. What better way to experience this picture-perfect community than by setting off on a walk? There are several appealing options available to you.
The Powell River Townsite is an attraction in itself, and the Townsite Heritage Society can provide you with a map that outlines a self-guided walking tour. Learn the history behind the numerous heritage homes and hotels, the Patricia Theatre, Townsite Mall, and other intriguing sites from decades past.
Enjoy Powell River's natural charm
Looking for a more nature-centred stroll? Powell River (and its surrounding area) have what you seek, with jaw-dropping hiking trails that range from short walks to rigorous treks. Take your pick and bring a camera - you will be glad you did.
For an easy, one-and-a-half-hour jaunt (each way), try walking from Lund to Wednesday Lake. You can go swimming in the clear waters when you reach your destination - a sure way to entertain the whole family on a warm day.
If you're up for a bit more exercise, the intermediate Manzanita Bluff hike might be for you. It takes about two hours each way to complete, if accessed from Malaspina Road. Check out the rhododendrons along the way, and the hut at Manzanita Bluff.
Toquenatch is another trail that hikers adore. It's an easier hike in terms of terrain, with level ground and an estimated two hours of walking each way. Salmon Creek and Toquenatch Falls will become highlights of your camping trip.
The Little Sliammon Lake Trail takes about an hour and a half each way, with a bit more elevation gain, making it an intermediate hike. Stop at the dock, or at the Little Sliammon Lake picnic shelter, for some relaxation in the outdoors.
For more information on these or other hiking trails near Powell River, visit the Powell River Parks & Wilderness Society website.