Phoenix, Arizona, welcomes mystery lovers
Phoenix, Arizona, welcomes mystery lovers with revived castles and a parlour-style illusion show that will amaze and mystify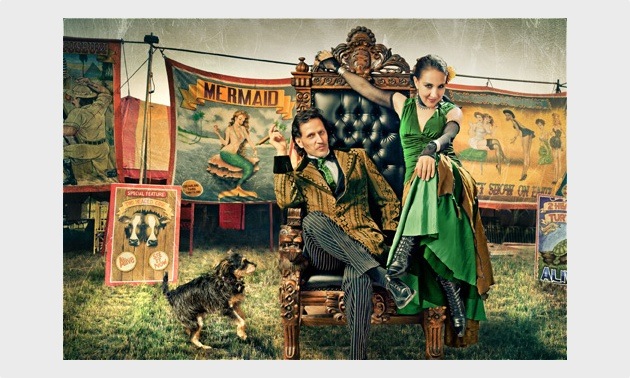 Mystery Castle and Tovrea Castle
In the foothills of South Mountain Park sits Mystery Castle—a father's tribute to his daughter's childhood wish for a castle of her own, in the desert, where it wouldn't be washed away like the castles the pair made at the beach when she was a child.
Boyce Gully, confronted with an early death, left his home in the early 1930s in search of the perfect place to construct the stone structure that would bring his daughter's dream to life. He leveraged a brief education in architecture to build the monument out of native stone, brick and materials salvaged from a local junk yard.
Curved walls, multi-tiered and crazy colourful exterior patios, and a myriad of stone pathways inside and out make a visit to Mystery Castle an adventure for the eyes. The interior features a full sized tavern and wedding chapel, and an extensive collection of mosaic art. Mystery Castle is still open for tours through its 18 rooms, 13 fireplaces, parapets and unusual architectural mysteries.
Tovrea Castle at Carraro Heights was completed in 1930 by Italian-born Allesio Carraro and his son Leo as part of the Carraro Heights hotel and housing subdivision. The wedding-cake-shaped structure was sold in 1932 to Edward Ambrose Tovrea, whose family lived in the castle until the 1960s. Tours of the building take visitors through its amazing rooms and a stunning cactus garden with over 1,000 specimens on the grounds built by M. "Mokta" Moktatchev and later restored by the city of Phoenix.
Carnival of Illusion
Step right up and into the mysterious world of illusion with Sarlot & Eyed's Carnival of Illusion, Phoenix's Old World, parlour-style magic performance guaranteed to amaze and mystify.
The pair performs silly, serious and even dangerous acts in the 80-minute show, each act involving movement and props that reflect the cultural wonders of their worldly travels. But don't expect magic "tricks"—the show is more a compilation of vaudeville-inspired, Middle-Eastern flavoured showmanship with eye-defying illusions mixed in. With tireless ambition, Sarlot and Eyed make every performance unique and continually hone the performance to be anything but the usual fare.
Civic Space Park
Civic Space Park in downtown Phoenix is an inviting gathering place where visitors and residents can find planned and impromptu arts presentations including poetry readings, art instalments, live music and drop-in yoga, just to get started. The park's sustainability features make it a landmark space—the trees and vegetation will shade 70% of the park once fully developed, and solar panels on the shading structures generate enough power to operate eight or nine residential homes. Night time is when the park really shines—artist Janet Echelman's instalment, Her Secret is Patience, consists of multi-coloured fiber nets suspended as high as 145 feet in the air and uplit by vibrant changing coloured lighting.
Orpheum Theatre
The Orpheum Theatre is a great place to take in an opera or stage act, but it's also a rare example of Spanish Revival baroque style architecture, characterized by intricate plaster mouldings and breathtaking murals. The building's construction was completed in 1929 for private owners and changed hands and ambiance over the years, including a spell during the 1980s when the moldings and murals were painted over in black to minimize distraction from the films then shown. Thanks to the community's perseverance and funding from the city of Phoenix, today the Orpheum Theatre proudly showcases live performance and its aesthetic wonder in downtown Phoenix.