Top things to see and do in Pedder Bay
For a calm getaway or an adrenalin-pumping adventure, Pedder Bay has what you crave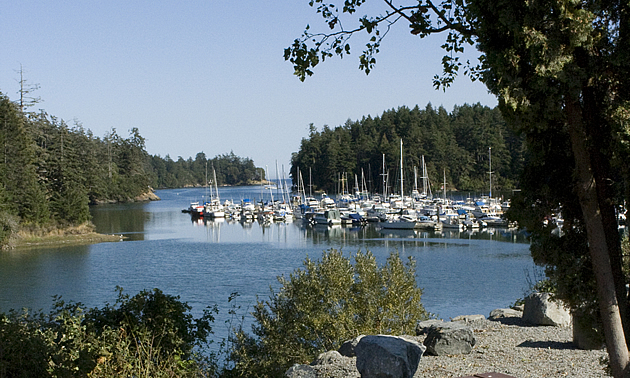 With unbelievable island scenery and all the sports and activities you can handle, Pedder Bay is perfect for a relaxing holiday or an active excursion. Here are some things you'll definitely want to see and do.
1) Step lightly
Race Rocks Ecological Reserve can be reached by boat just a short distance from Pedder Bay. Environmentally respectful guests are welcomed to come and see all sorts of wildlife in their natural habitat.
2) Row your boat
At Pedder Bay RV Resort and Marina, you can truly get the most out of your island experience. Fishing derbies are a favourite here, idyllic camping spots are available and you can rent a boat if you want to set off on your own nautical excursion.
3) Cast out
The fishing in Pedder Bay is legendary, so be sure to find out all the popular spots. If you're lucky, you might reel in a halibut or salmon during your trip.
4) Wander through the forest
An ideal place for hiking is East Sooke Regional Park. Situated within a close proximity of Pedder Bay, this lush area has challenging trails through all different types of terrain. You can see tide pools, rainforests and rocky coasts, all in one stroll. As you might imagine, there is a vast number of animals and plant life to view and photograph.
5) Take a lakeside break
Matheson Lake Regional Park is close to Pedder Bay, and offers everything from rainbow trout fishing to swimming. You can hike the nearby trails or lounge on a sandy beach with your family and have a picnic.