Spoiled for choice
The spirit of Parksville centres on the beach, the downtown core and a plethora of activities
by Lisa Crane —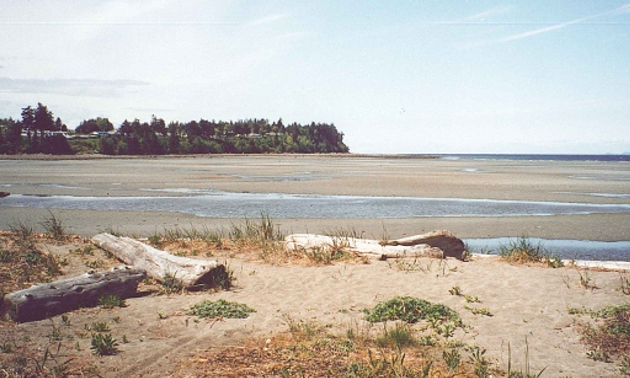 Who goes to Vancouver Island without visiting Parksville? This absolute gem of a destination offers a very mild climate, year-round golf, a village atmosphere, wildlife viewing and a beach ripe for exploring. Parksville, established in 1910, has an interesting heritage and is an extremely popular family summer vacation spot. There are six provincial parks close by.
Kim Burden, executive director of the Parksville and District Chamber of Commerce, said the downtown core is the heart of Parksville.
"It centres around the area north of the beach, with lots of shopping, restaurants and, of course, the community park," Burden said.
The community park is just what is suggests: a place where locals and visitors can meet and participate in sporting activities, have a picnic, or hang out at the beach.
"The Parksville Community and Conference Centre is located next to city hall on the edge of the downtown," said Burden. "They host meetings, events and even have movie nights on their big screen."
Burden said that the beach, complete with a boardwalk, epitomizes the pedestrian-friendly seaside community and truly identifies the town. The beach has an eastern exposure and is ideal for swimming.
"We have a curling club, skating arena, swim facility, beautiful parks and playing fields that provide opportunities for a full range of activities," said Burden. "Golf is very popular, with seven courses within the immediate area."
Burden said there is a very active senior's sports organization, as well as a full range of youth and adult sporting teams.
Campers have quite the choice in this picturesque area of Vancouver Island.
"Rathtrevor Beach campground is the jewel of British Columbia parks," said Burden.