Soak up the Island lifestyle
Lounge on the beach and take in some historically significant sights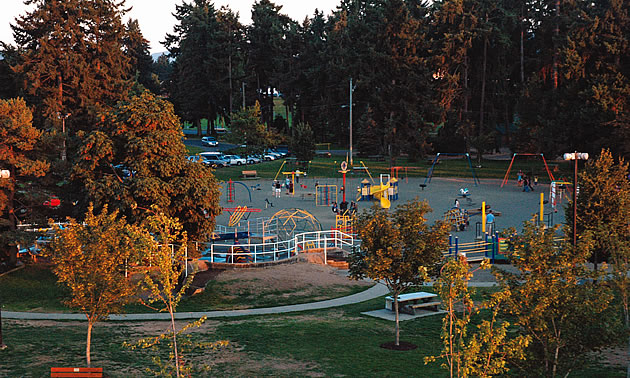 Parksville attracts its share of campers, with easy access to waterfront areas and ample RV parking.
"Parksville (has) a massive park that aligns the beach that's almost 40 acres in size," said Blain Sepos, executive director of the Oceanside Tourism Association. "Even on a hot summer day, you can find parking for an RV down by the beach. You just pull up, walk across a big lawn and you're on the beach."
Campers seeking a family holiday come here to relax, but there are also several nearby attractions where they can learn more about the area.
Horne Lake Caves Provincial Park is one such area. It is just a short drive from Parksville, and well worth the trip.
"There is a campsite right there, and . . . canoe and paddle boat rentals," said Sepos. "Then of course the caves are magical. You can go for a family trip as short as 90 minutes or get as involved as you'd like to get for as long as five hours."
Another must-see attraction is Milner Gardens, a location that has entertained some very special visitors.
"Charles and Diana had a peaceful and relaxed visit there while they were on a very busy trip to B.C. in 1986," said Sepos. "To add to this royal background, the Queen and Prince Philip have also been there—they've walked the gardens and had tea on site."