Best restaurants in Parksville and Qualicum Beach
On Vancouver Island, B.C., Parksville and Qualicum Beach are host to several quality eateries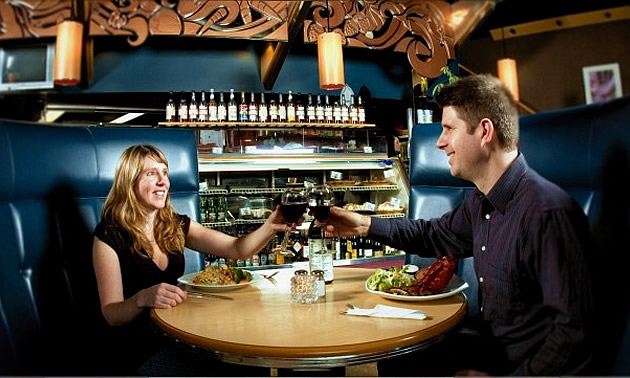 No Vancouver Island holiday would be complete without a trip to Parksville and Qualicum Beach. While you're there, take time to stop at these fine restaurants.
Giovanni's Ristorante
Located in Qualicum Beach, Giovanni's Ristorante is ideal for a romantic dinner, or even a casual meal with the family. This restaurant offers Italian cuisine, including seafood, chicken, veal and pasta dishes. For more information visit the Giovanni's Ristorante website.
Westhill Restaurant
Qualicum Beach's Westhill Restaurant offers an exotic menu of Malaysian dishes. Take in the grandeur of Westhill Estate and find out what all the buzz is about. To find out more, visit the Westhill Restaurant website.
Bayside Bistro & Lounge
Boasting casual gourmet cuisine in a relaxed yet classy atmosphere, the Bayside Bistro & Lounge is situated in the Quality Inn in Parksville. Sit on the waterfront patio and enjoy steak, prawns or other decadent meals. To view the menu, visit the Bayside Bistro & Lounge online.
Lefty's Restaurant
Lefty's Restaurant has locations in both Parksville and Qualicum Beach, and it is a great place to get a tasty breakfast, lunch, dinner or dessert. Enjoy an Italian soda and choose from several enticing menu options.There is a small bookstore connected to the restaurant, adding to the quaint atmosphere. For more information, visit the Lefty's website.
Amrikko's Indian Grill
For a treat in East Indian cuisine, try Amrikko's Indian Grill in Parksville. This dining establishment has a stellar reputation for quality and service, with an array of flavours and spices. For more information, visit the Amrikko's Indian Grill on Facebook.