Top things to see and do in Niland
When snowbirding in California, this quirky destination is always worth a visit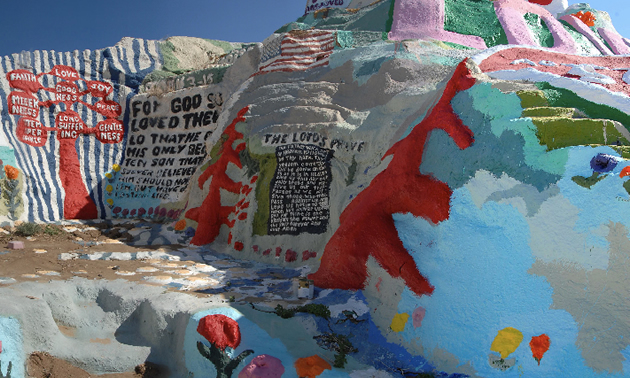 Niland is a cozy community with unconventional residents and a laid-back charm. Here are a few of the local attractions you won't want to miss.
1.) Fountain of Youth Spa RV Resort
A famous area for snowbirds, Fountain of Youth Spa RV Resort supplies so many activities you won't know what to do first. There are arts and crafts shows, amateur theatrical productions, bocce courts and dance lessons, to name just a few of the leisure pursuits available.
2.) Salvation Mountain
See Leonard Knight's massive artistic expression, a continual work-in-progress that has become a community landmark. A trip to see Salvation Mountain is something every visitor to Niland should make time for.
3.) Bashfords Hot Mineral Spa
Relax, and soak in healing mineral waters at Bashfords Hot Mineral Spa, located at the base of the Chocolate Mountains. There is an RV campground on site, where you can meet and socialize with other snowbirds.
4.) Salton Sea National Wildlife Refuge
Check out some native bird species as well as other wildlife at Salton Sea National Wildlife Refuge. In spring and fall you can come here to see the waterfowl during their annual migration, a treat for any birdwatcher.
5.) Slab City
Experience off-the-grid RVing at its finest, and see a former Second World War marine training base. Slab City has an interesting history, and now attracts all sorts of snowbirding RVers who are seeking a more rugged camping experience.