Adventure getaway in Nanaimo, BC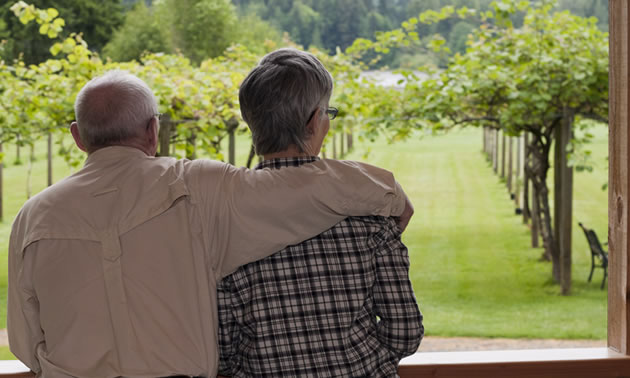 Nanaimo might be called the Harbour City, but its sights and attractions take visitors beyond its beautiful waterfront and into the temperate rain forest, through boutique restaurants and shops, and on some of Vancouver Island's most inviting trails and parks.
Chelsea Barr, marketing and communications specialist with Tourism Nanaimo, said the Harbour City's central mid-island location makes it a prime base camp destination for adventures across the region.
"There are many great camping and RV spots only a short drive from the ferry," she said. "Set up camp and take day trips to some great little communities, all within an hour away."
Sights and delights
Nanaimo has its share of unique attractions, like the floating pub on Protection Island, which boasts a fishing hole in the floor so kids can fish while they wait for their food, and Wildplay Element Park, which wows guests with an aerial obstacle course, zip lines, bungee jumping and other balance-testing tricks.
"Nanaimo is your West Coast beach destination," said Barr. "There are many beaches perfect for lifting up rocks to see crabs, watching for starfish in the tide pools, and experiencing the protected swimming waters."
Of course, the city's claim to fame is the delicious Nanaimo bar, featured on the Nanaimo Bar Trail through restaurants, eateries and boutiques offering more than 30 varieties of the decadent treat, including the traditional Nanaimo bar, a Nanaimo bar cupcake, Nanaimo bar cheesecake, deep fried Nanaimo bar, and even a Nanaimo bar pedicure.
Explore photography
Visitors with adventurous spirits and an eye for art can check out some of Nanaimo's incredible natural sights, where flora and ocean views will take your breath away.
Jenn Houtby-Ferguson, destination development officer for Tourism Nanaimo, recommends some of the city's most photographed areas for that perfect postcard image.
"Neck Point Park has gorgeous views of the harbour, rocky cliffs and the distant coastal mountains, and Gabriola Island features Malaspina Galleries—a sandstone rock wall cut-out," she said. "It's pretty neat and very different."
Gabriola Island visitors can also try phosphorescent swimming in August, which is an incredible experience, although photography might require a few tricks.
And anyone who wants to step off the beaten path and experience some lesser-known treasures can visit the kiwi grove at Kiwi Cove Lodge in the rural Cedar-Yellow Point area, or traverse the new Cedar-Yellow Point Trail, which connects several artisans and culinary offerings in the area.
Houtby-Ferguson recommends the new tasting room and patio at Millstone Estate Winery or an adventure dinner at the Mahle House.
Tempted or curious? Visit www.tourismnanaimo.com to plan your adventure getaway to Vancouver Island.