History abounds at Writing-on-Stone Provincial Park
More than just rock carvings
by Kimberly Schoenberger —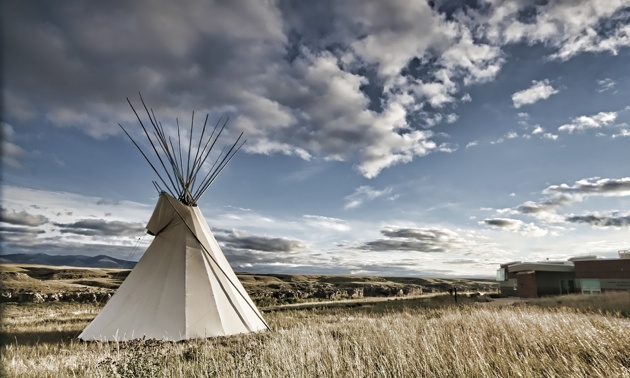 Located in Milk River, Alberta, Writing-on-Stone Provincial Park was declared a National Historic Site in 2004 for its natural and cultural significance. The entire site is filled with delicate pictographs (paintings) and petroglyphs (rock carvings) that depict histories of the Blackfoot people as well as their ancient spiritual teachings.
Blackfoot history in the park
"One of the unique things about our park is that we actually have Blackfoot interpreters who help to give a very authentic experience," said Suzanne Lodermeier, visitor centre co-ordinator. "They share their own history and culture with the guests."
There are a number of interpreters at the Writing-on-Stone Visitor Centre that opened in 2007, and visitors to the centre are provided with interpretive tours into the archaeological preserve. You can learn about history of the park, the meaning of the paintings and other interesting facts, such as the park's alternate name—Áísínai'pi National Historic Site.
"Áísínai'pi is Blackfoot for 'Where the drawings are'," said Lodermeier.
Blackfoot history is extremely important to the park; however, it is not the only historically significant element.
"We also have history with the North West Mounted Police being stationed here in the 1800s to prevent whiskey smuggling across the Canada/United States border," said Lodermeier. "Information about that is at the centre, and we also have reconstructed the NWMP post at the archaeological centre."
A great place to camp
There are so many sights to see and facts to learn at Writing-on-Stone that it is often hard to get to all of it in one day. Fortunately for those who'd like to stay awhile, the park has a beautiful campground along the Milk River.
"It's a great place where people love to camp," said Lodermeier.
Writing-on-Stone was established as a provincial park in 1957 by the efforts of local landowners who found there to be meaningful aspects of the area that should be protected. Then in 1977 an archaeological preserve site was established to protect the First Nations art before the final change to the park's definition in 2004, when it was designated a National Historical Site.