Nevada: chock full of flavour
Nevada isn't all gitz and lights, you can also explore the local cuisine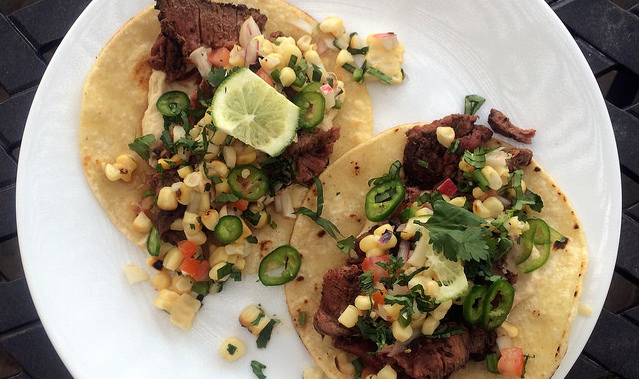 For the travelling foodie, there isn't much that is better than sitting down to discover the cuisine of a region. Many snowbirds pass through Nevada and, while it's easy to focus on the glitz of Las Vegas, those who want to delve a bit deeper will find a variety of flavours.
Kristy Crabtree is the owner of Nevada Foodies, a blog that explores local cuisine and provides tempting photos of wild-game dishes.
"There's been an explosion of amazing restaurants and the farm-to-table process," she said. "There has been a push for restaurants to start using the farms and the ranchers that are local here, and it's catching on."
Crabtree grew up in Nevada and first realized she loved cooking as a child. Today she melds that passion with her love of the outdoors. It's a combination that provides endless inspiration. Her personal favourite ingredients include antelope or elk meat, but the variety of food that can be found locally is nearly endless.
Nevada Foodies also explores different ethnic recipes, often with a local twist. It's a theme that can also be found through Nevada's diverse eateries. Visitors will find whatever they're looking for. However, Crabtree's number 1 recommendation for those passing through is that they look for a place to experience a Basque-style meal, a type of dining that is sometimes referred to as "family-style."
"In the Basque-style meal you sit down with other people—friends, family, and strangers," said Crabtree. "You sit around a table, you enjoy the food and you talk to each other and get to know each other. I think that's one of the coolest restaurant or foodie things to try when you hit up Nevada."
Visitors should check out Nevada Grown before they visit the state, suggests Crabtree. This resource lists producers, restaurants and markets throughout Nevada that will provide a well-rounded local food experience. The website is easy to use, but also available is a cookbook, Nevada Grown: A Year in Local Food. Regardless of where a traveller stops in the state, Nevada will have some tastes worth exploring.
"There has been a lot of growth with different cultures and essentially different flavours in the food scene here," said Crabtree.