Mesquite is a diamond in the desert
Learn to draw, paint or do pottery while in Mesquite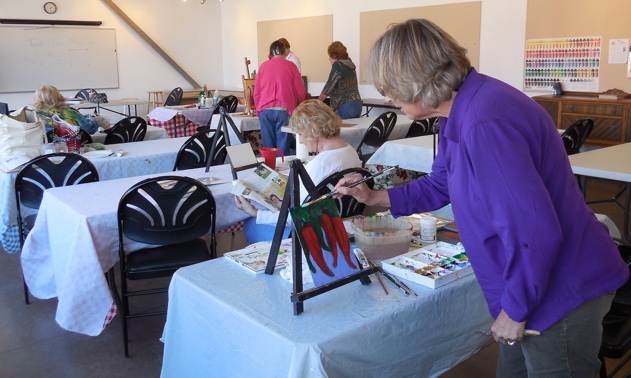 Mesquite, Nevada, is a diamond in the desert. Picturesque landscape in the Virgin River Valley surrounds the town, which many call a golfing and gaming haven, just 80 miles from Las Vegas.
But there is much more to enjoying Mesquite than walking the greens and game rooms. The Virgin Valley Artists Association runs the Mesquite Fine Arts Center and community classroom, which hosts a number of ongoing, year-round drop-in classes to pique any creative imagination.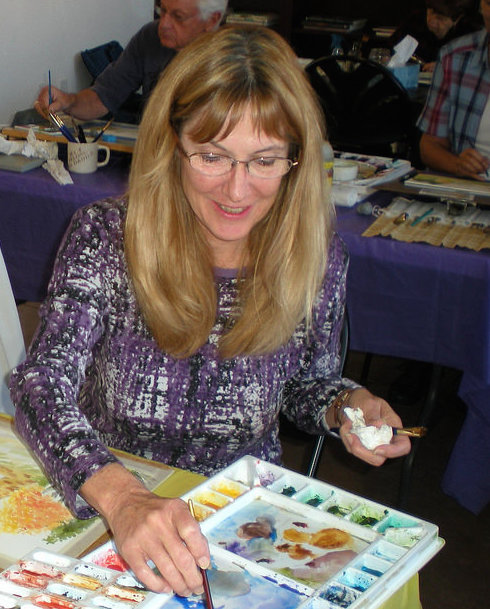 Draw, paint and bead
Monday's beginner drawing class offers a welcome environment for sketchers just learning basic form and technique. Intermediate watercolour painters and acrylic/oil painters met several times a week, while paper tole and beading classes are held on Thursdays.
Virgin Valley Artists Association president Jean Wiensch said RVers are common customers at a variety of classes.
"We have many snowbirds who attend our classes during the winter and leave for summer months," Wiensch said. "We also have many who are RVers who stay in Mesquite for a time during the winter months and attend our classes."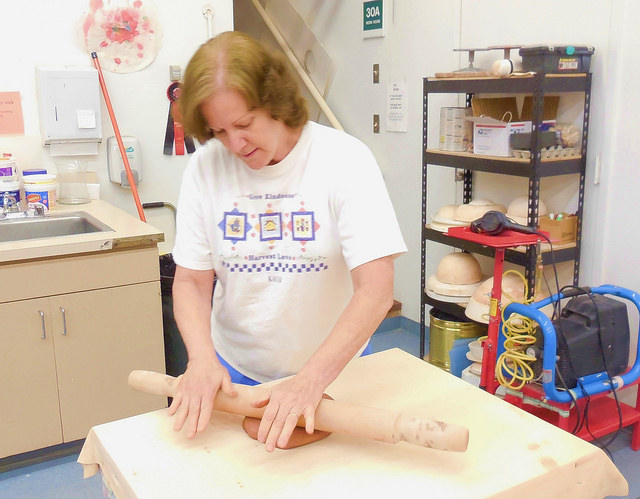 Pottery
Visitors can delve into the world of pottery at the Art Center's off-campus Studio 31, located on Yucca Street.
"We teach slab pottery and wheel pottery," said Wiensch. "Classes are scheduled based on interest, but they are ongoing in the winter months."
The spacious studio has top-of-the-line kilns and wheels as well as a slab roller and extruder. The adjacent Student Supply Outlet carries a huge selection of supplies. Kids classes, and adult classes for beginners and experts alike, bring learners together in a comfortable, relaxed environment that encourages social interaction, creativity and fun.
Yoga
Stretch away your worries at Revive Yoga—a multi-level yoga studio offering classes in five disciplines, plus a children's class.
Ease into practice with Yin-Gentle, or work on your intermediate skills in Bliss Yoga—a slow flow class—or well-rounded Hatha. Experts will love Vinyasa level 3 or Revive BARRE—an athletic practice designed to strengthen and lengthen the body.
Bring a mat, water and an open mind to discover a new practice on a drop-in or longer series class.