A Western flavour
Everything is a little bit country in the fun-filled city of Merritt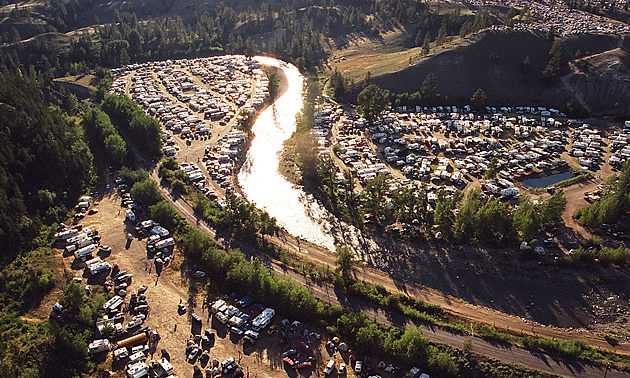 With a population of approximately 8,000, Merritt is the perfect size to offer convenience, cultural attractions and a laid-back atmosphere, all at the same time.
There are also myriad ways to be active here, with terrific golfing, fishing and, of course, camping venues available. You can find activities in every time of year—nearby Nicola Lake is a popular spot for outdoor recreationists to cool off during the summer season.
But these are just some of the reasons why RVers gather here—perhaps the most prominent reason is the legendary country music heritage that can be felt (and heard) in almost every aspect of the community. One visit and you will see that Merritt has thoroughly earned its reputation as the country music capital of Canada.
The Merritt Mountain Music Festival is held annually in July, and this famous event livens up the city even more. This year's festival will have performances by country music stars such as Gary Allan, Creedence Clearwater Revisited, Hey Romeo and Gord Bamford.
As well as taking in the performances, you can also go on helicopter sight-seeing tours, attend music boot camp, enjoy rides and games, or socialize in the beer garden. There will also be designated access points where festival participants can experience the Coldwater River.
In keeping with the country theme, visitors to Merritt can also check out historic Nicola Ranch, and the annual Nicola Valley Pro Rodeo, which takes place during the community's fall fair celebrations.