Picturesque Saskatchewan golf
Head to the peaceful city of Melville for a challenging game of golf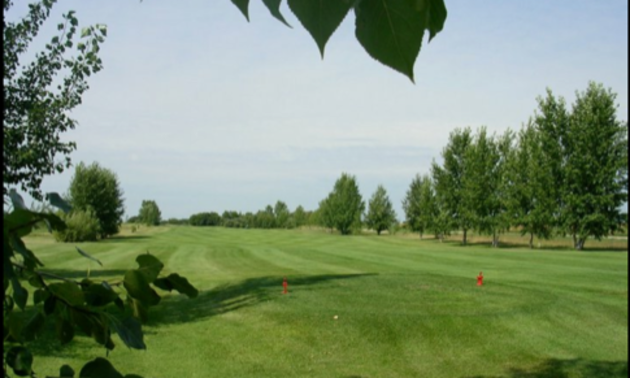 Melville is a quaint Saskatchewan city that RVers love to stop and visit while touring the province. Golfers will also be pleased to know that there is a great course in town.
The Melville Golf & Country Club
"It is an 18-hole golf course with grass greens, has a modern clubhouse, a deck, a restaurant and many other features," said Greg Sastaunik, course manager.
Don't let the natural surroundings and ample amenities distract you (too much), because this course will keep you on your toes. There are rolling hills to challenge you as well as a creek that runs through the course, requiring golfers to cross it for eight out of the 18 holes.
You can also try the practice putting green that is located adjacent to the Hole 2 tee box.
While you're putting together your itinerary, plan to attend one of the club's weekly events:
Monday is ladies' night, with a tee-off at 5:30 p.m. and a supper option.
Tuesday is men's night; tee-time is 5:30 p.m. and supper is available.
Wednesday is wing night: from 7 p.m. to midnight, the on-site restaurant serves up wings, nachos, chicken strips, cauliflower bites, dry ribs, french fries and other appetizers.
On Wednesdays the club also holds senior men's mornings.
Thursday is couple's fun night, with a tooney pot and supper available.
On Saturdays the club offers men's morning specials.
To register for any of these events, call the Melville Golf Course at 306-728-3931. There are also a number of tournaments that come up throughout the year. Keep checking the
club's Facebook page
to see what is going on when you are visiting. Golf season (for this course) starts on May 1st and goes until September 30th.