A prairie city shows off its history in the Melville Heritage Museum
Saskatchewan's smallest city has collected a lot of history in the Melville Heritage Museum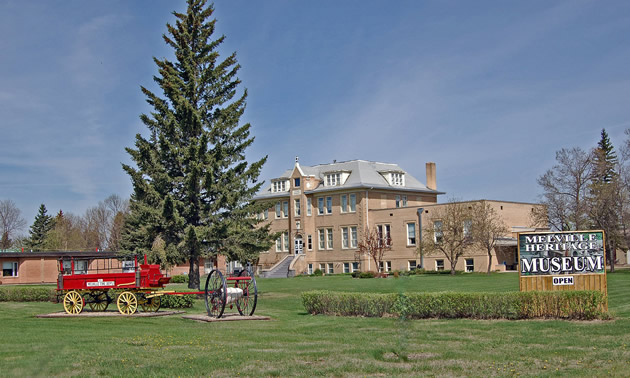 As Saskatchewan's smallest city, Melville clocks in at a population of just under 5,000. Like most prairie communities, it was founded with the extension of the railway. The city grew quickly following the last ties of the Grand Trunk Pacific tracks. Its packed prairie history is on display at the Melville Heritage Museum.
Melville's Heritage Museum was originally the Luther Academy, built in 1913 as an all-boys' school. After the academy was moved to Regina, the building was used for a short time as an orphanage, then a nursing home before being named a heritage building by the Province of Saskatchewan in 1981. It has since been refurbished and filled to the brim with artifacts from the area: four floors and 22 rooms of artifacts to be exact. The museum opened in 1983.
Visitors hoping to soak in the prairie history should give themselves a few hours for a self-guided tour. "We've got thousands of artifacts featured in theme rooms," said Donna Mucha, secretary of the Melville Heritage Museum. The museum has tried to preserve the history of the building while showcasing the complete history of the city.
The Heritage Museum has been a collective building effort throughout its life. "Most of the artifacts were donated by different residents around the area," said Mucha. As a non-profit organization, they have purchased very few items. Despite working on a mainly donation basis, they are very careful when curating new additions to the collection. "We try to collect things that are authentic to Melville," Mucha said.
"My favourite is the second floor where there is a wedding room," Mucha said. "There's also a city room where we have all the pictures of the former mayors and councillors." As a prairie community, farming and ranching are obviously a part of its history. To honour this piece of the city's past, they've created a room full of old farm tools and even have some horse dentistry tools on display.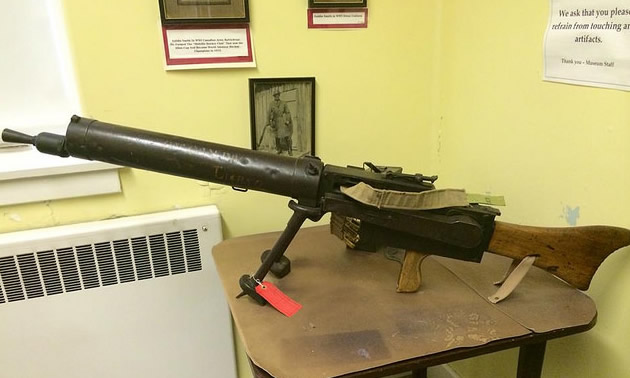 Further trying to encompass every aspect of Melville's history, the museum has also collected artifacts and photographs from the RCMP, military, First Nations and any religions they can find that are practiced by people in the area. There is a principal's office, chapel, library, kitchen and other small bedrooms and classrooms as well. Honouring its ties to the railroad, another room shows the history of the Grand Trunk Pacific. "There's a lot to see!" said Mucha. The Heritage Museum tries to include a little something for every interest, she said.
The Melville Heritage Museum is open seven days a week from May 22 through August 31 this summer but also opens by request during their off season. Entry is only three dollars. Guided tours are available, but visitors are encouraged to venture out on their own to get the most of the huge space.