Cruise Inn family grows with addition of 10 RV parks and campgrounds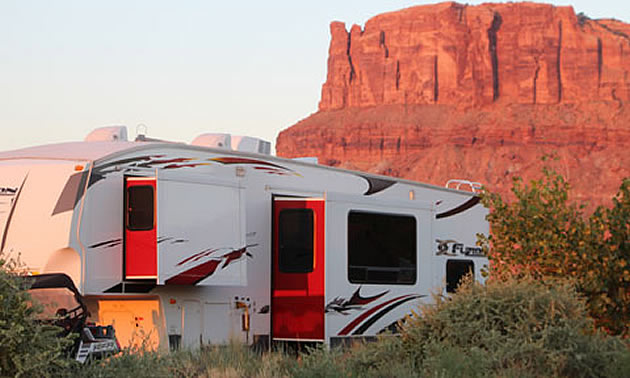 Backed by 125+ years of overall hospitality expertise, Cruise Inn offers guests reliable, comfortable and welcoming facilities, as well as a quality, consistent experience at a reasonable price. The brand launched last June with four founding parks in Colorado, so RV and camping enthusiasts now have many more Cruise Inn options to stay at this summer after the following highly rated locations joined the system over the past few months:
Palm Canyon Hotel & RV Resort in Borrego Springs, CA (Highway West Vacations)—unique Western style hotel, bar/grill & RV resort near the Anza Borrego Desert State Park
Flying Flags RV Resort & Campground in Buellton, CA (Highway West Vacations)—located near Santa Barbara's Central Coast Wine Country
Oceanside Beachfront RV Resort in Charleston, OR (Highway West Vacations)—direct oceanfront RV, cottages & Safari tenting on Oregon's Adventure Coast
Mill Creek Ranch Resort in Canton, TX—situated on 200 acres of beautiful East Texas Piney Woods
Archview RV Resort & Campground near Moab, UT (Highway West Vacations)—backcountry beauty just minutes from Arches National Park
Canyonlands RV Resort & Campground in Moab, UT (Highway West Vacations)—the only RV Park located in downtown Moab
Moab Valley RV Resort & Campground in Moab, UT (Highway West Vacations)—experience the world-renowned scenery of red rock country
Pony Express RV Resort in North Salt Lake City, UT (Highway West Vacations)—minutes away from downtown Salt Lake City
Alderwood RV Express in Mead, WA (Highway West Vacations)—open year round; surrounded by scenic mountains and lakes
Silver Cove RV Resort in Silver Lake, WA (Highway West Vacations)—beautiful views of Mount St. Helens; boat/kayak rentals; excellent fishing
People are encouraged to visit CruiseInnRVParks.com to:
Learn more about Cruise Inn's RV Parks and campgrounds, and make reservations
Join the free, instant rewards Cruise InnCentives loyalty program that offers members a 10% discount on stays at any participating Cruise Inn RV Park and access to thousands of discounts and special offers for dining, travel, shopping, events & more
Sign up for the monthly Cruise Inn e-newsletter that includes park deals and special promotions
"Whether overnighting in an RV, pitching a tent or renting a cabin, Cruise Inn guests really enjoy staying at our parks, which offer great settings, facilities and amenities for vacationing and unwinding. Visitors also enjoy our Cruise InnCentives loyalty program that provides immediate benefits instead of requiring you to wait until enough points are accumulated for a reward," said Cruise Inn President & CEO Scott Anderson.
Cruise Inn will be adding new RV Parks and campgrounds across the country on a continuous basis, so be sure to check the website for the latest additions.
Visit CruiseInnRVParks.com or call 888-222-3505 for reservations and more park information.