Top things to see and do in Manzanita
Scenic doesn't begin to describe this Oregon gem, where RV campers will find themselves active and entertained throughout their entire visit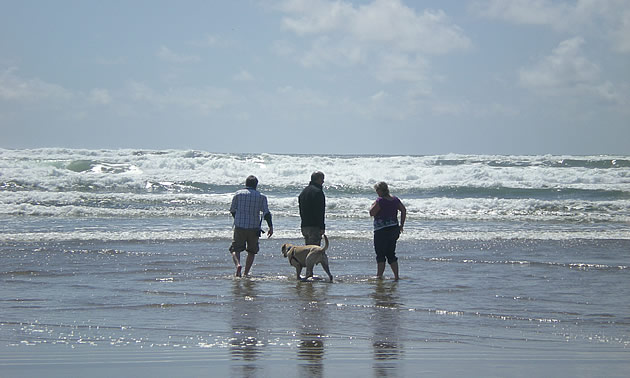 With sandy beaches and postcard-perfect views, Manzanita is calling out to all outdoor recreationists. Here are some of the top things to see and do in this picturesque community.
1) Play by the bay
At Nehalem Bay State Park, there are endless opportunities to kayak, go crabbing or fishing, enjoy oceanfront cycling or spend time bird watching. Interpretive programs and events are always going on, so plan to include a guided hike or other activity during your visit. This is just a short list of the extensive recreational options available here.
2) Year-round recreation
Another nearby park is Ecola State Park. With many kilometres of hiking trails, a paved road from the beach to the park and tremendous views of the Pacific Ocean, your family will be sure to enjoy this location. Try the new Clatsop Loop Trail, an interpretive route with information on local historical figures who trekked the same trail.
3) Stop at a city park
Manzanita's city parks offer more than just stellar waterfront views. You can also find quality restaurants, kayak rentals and boat launches, sports fields and picnic areas.
4) History takes to the air
Just a short drive from Manzanita, the Tillamook Air Museum might pique your interest. See an impressive collection of restored war planes, as well as other aviation and wartime artifacts. Kids and adults alike will appreciate this facility.
5) Surf's up
While the campsites here do not accommodate RVs, you might still want to venture out in your car to Oswald West State Park. Why? Because the wildlife viewing, hiking trails and old-growth forest is unbeatable here. You can also fish, surf or explore Short Sands Beach while you are there.