From fossils to fur traders
This town has historical significance that predates humankind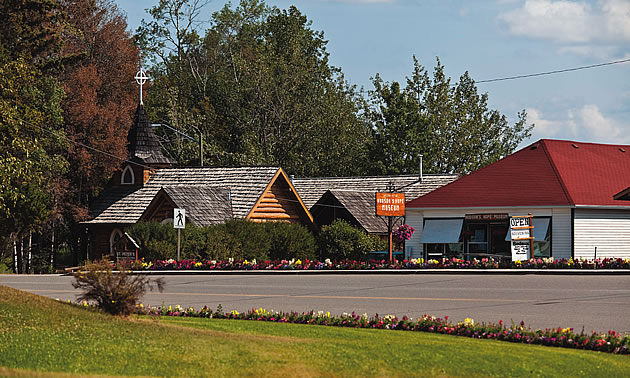 Tucked away on the banks of the Peace River, Hudson's Hope has an interesting past. One way to learn more about this community is to visit the Hudson's Hope Museum.
"The museum covers all of the town history and also runs a specific exhibit each summer," said Kathy Burseth, manager of the Hudson's Hope Visitor Centre. "We have a history of fur trading, which was a thriving trade from the early 1800s right into the 1970s."
Farming, mining and forestry were integral to the founding of Hudson's Hope. A significant development for this area was the building of the W.A.C. Bennett Dam in the 1960s.
"The W.A.C. Bennett Dam stretches two kilometres across the Peace River, creating B.C.'s largest reservoir, Williston Lake," said Burseth. "In the 1970s the Canyon Dam was built downstream. Both dams have tours available seven days a week from late May to early September."
Another aspect of Hudson's Hope goes much farther back in history—prehistory, in fact. The town is situated in a fossil-rich area, and actually has a dinosaur named after it.
"The museum houses an amazing collection of fossils and prehistoric artifacts from the region," said Burseth. "Marine reptile displays feature the Hudsonelpidia—a unique ichthyosaur named for the community, as 'elpis' in Greek means hope."