Top things to see and do in Fort St. John
See artistry and ingenuity at work
by Tanya Laing Gahr —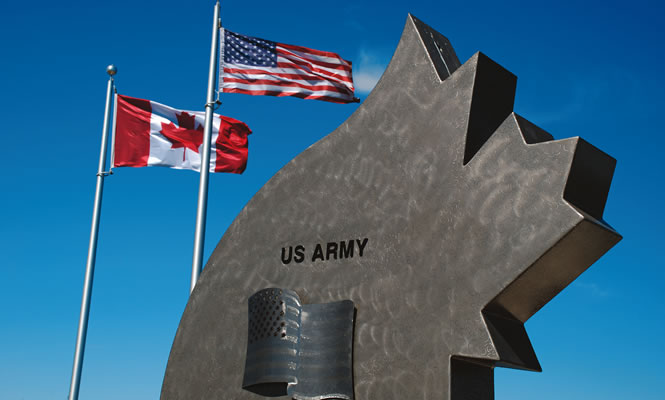 Here's something you probably didn't know about Fort St. John—it is called the Northern B.C. music capital. In fact, while the city is known for its resources—oil, gas, forestry and agriculture—it's the cultural scene that is truly energetic.
1) The beat goes on
Almost any night of the week, you can find live music playing somewhere in town—from pubs to theatres. There is a strong pool of local talent in the musical scene, but touring artists love coming to Fort St. John as well.
2) Staged appearances
Stage North is very well known among provincial community theatre organizations for its enthusiasm, strong productions and the sheer talent of its performers.
3) Art appreciation
The one-stop shop for performing and visual arts is the North Peace Cultural Centre—the largest venue in the city.
4) A salute to sacrifice
During the 1942 construction of the Alaska Highway, 12 U.S. soldiers lost their lives while transporting materials across Charlie Lake. The locally forged Charlie Lake Monument stands in their honour.
5) Spanning the years
The Kiskatinaw wooden bridge on the Alaska Highway was also built during the Second World War when the threat of a Japanese invasion loomed. It is the first curved wooden bridge to be constructed in Canada and one of the few that remain.