Opera house charm
This heritage building is a contemporary facility with old-fashioned character
by Lisa Crane —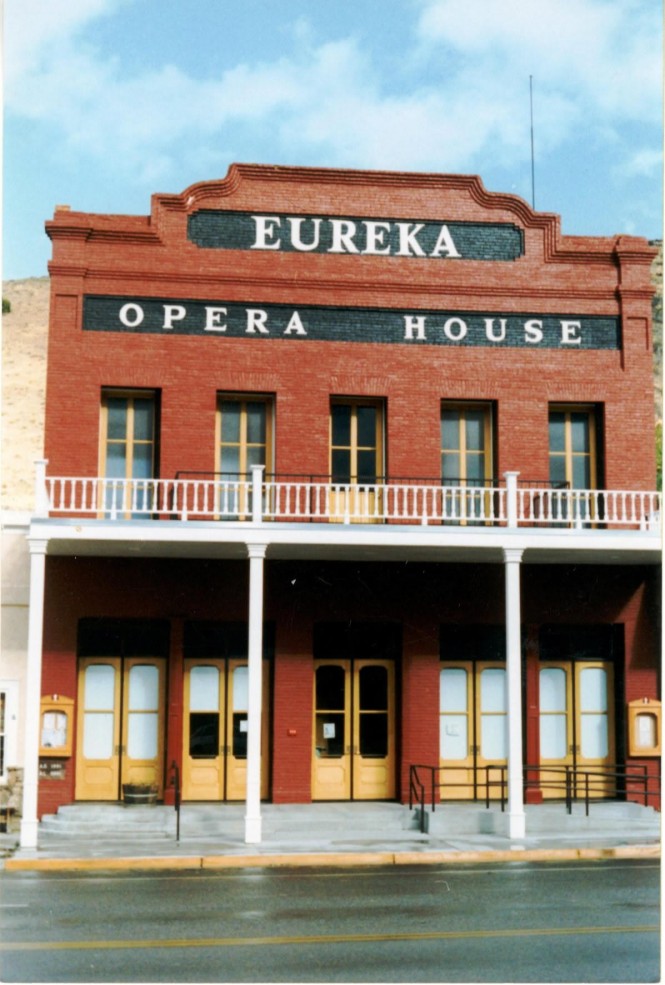 If you are looking for a bit of history in Eureka, Nevada, you are in luck. Explore the unique heritage of this old mining town and don't forget to visit the Eureka Opera House. Built in 1880, the opera house was recently renovated and shouldn't be missed.
Andy Rossman is the cultural tourism and economic development director in Eureka as well as the director of the opera house.
"Originally, the opera house was used for entertainment as well as community gatherings and theatrical acts," she said. "In fact, a San Francisco theatre company signed the wall in 1897."
The ritual of signing the walls continues to this day with visiting performers. On display at the theatre are historical artifacts. Rossman said that the theatre still has its original horseshoe balcony. The original curtain was destroyed by fire, but the replacement is hand-painted and displays all the original merchants' advertisements.
Rossman said that over the years, the opera house was a live performance theatre and a movie theatre. The last movie was shown in 1958 and then the building fell into disrepair.
Renovations took place after Eureka County purchased the property in 1990 and the Eureka Opera House now serves as a cultural arts centre and convention centre.
"We are booked through 2012 and have a reputation throughout the western states as a great place to play music," said Rossman.
She said that Wally Cuchine, who was the director of the opera house for 18 years, deserves a lot of the credit for building this reputation.
"The opera house is a landmark," said Rossman. "It has some of the old charm of Nevada."
For upcoming events at the opera house, check out the website.