Edmonton and its visitors open their minds and mouths to vegetarian options
A focus on locally-owned and -grown lets ma and pop shops dominate Edmonton's dining scene, with Padmanadi riding the forefront of the wave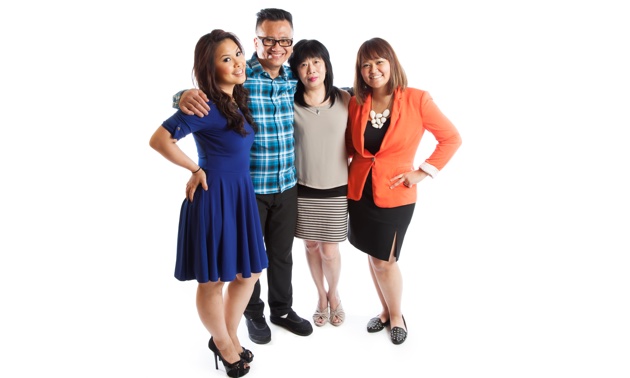 When we think of classic Albertan dining, we typically think of meaty dishes, specifically Alberta beef. Edmonton, however, is changing that stereotype one locally-owned restaurant at a time.
"People in Edmonton are a bit different than the rest of Alberta," said Maya, the manager at the family-owned, Edmonton-based Padmanadi Vegetarian Restaurant. "You have a lot of vegetarian restaurants, so they're open minded about it."
With plenty of unique options, Edmonton takes its distinct dining scene one step further: "It's about supporting the local economy," Maya said.
"People are so open-minded about (vegetarianism)," she said. People are increasingly open to try new tastes, new diets and new lifestyles. "It's more about local food and local restaurants," Maya said. "Sometimes they just want to come hang out with us!"
Padmanadi is at the forefront of Edmonton's vegetarian movement. Originating from Jakarta, Indonesia, this family of four has spread the benefits of a vegetarian lifestyle to Albertans since opening shop in 2002. Kasim Kasim, father and owner, is the mastermind behind the authentic Indonesian and vegetarian menu. Now, visitors travel from across the Prairies for another taste of Padmanadi.
"Our cliental is based from students to hippies to young professionals and families," Maya said. Padmanadi's vegetarian dishes are so good even carnivores can't get enough. "Our food tries to target all audiences . . . 80 per cent of our cliental is not vegan or vegetarian," she said.
The Padmanadi family returns the favour of supporting local. "I don't buy from big companies—I do the ma and pop shops," Maya said. While Alberta in the winter obviously isn't the best place to grow local produce, the family buys only from local wholesalers in Edmonton's Chinatown—small grocers that import produce from authentic locations.
Padmanadi's menu offers authentic Indonesian cuisine. "All of our tastes are very strong—spicy," she said. The result is a menu different from the rest of Edmonton's dining scene, but their soy-based meat substitutes have grown exponentially in popularity. "The curry chicken is really popular," she said, "and the yellow Indonesian-spiced curry with potatoes and veggies, and our soy chicken."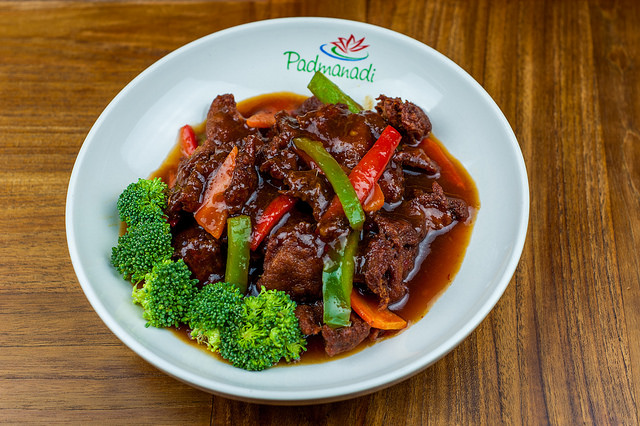 The menu sticks for six months to one year, so Maya sticks to ingredients that she can find in good quality, year-round, for a good price. "Our prices are not expensive," she said, thanks to her smart local shopping.
If you want to try out their vegetarian menu, but aren't a fan of soy-based meat substitutions, they have an extensive list of vegetable dishes to test the waters. Meatless Mondays are easy at Edmonton's Padmanadi!