Creston has more apples than you can shake a stick at
Keep the doctor away with an apple a day from Creston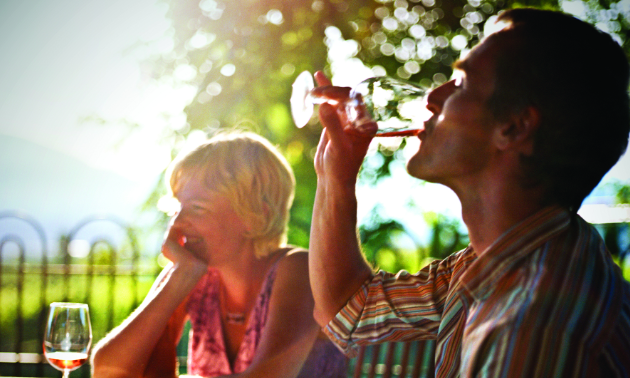 Creston is a little town nestled within the confines of the Kootenays in B.C. It's known primarily for its agriculture—apples in particular, with cherries coming in second. A good mixture of other fruits, grains and vegetables are harvested within the region, and much of those are used to make wine, spirits, elixirs and other juices. Wine tours are readily available, so you'll have ample opportunity to sip apple-flavoured alcohol while celebrating our nation's 150th birthday.
A one-two punch of art and wine will be offered this summer as well. These outings will be held at art galleries and artisans' shops scattered throughout town, including a new art gallery at the downtown grain elevators. Several of the wineries to peruse are award winners. Bottoms up!
History
The townsite was originally staked in 1891, incorporated as a village in 1924 and became a town in 1966. The best place to fill yourself with knowledge about the town's history is the Creston Museum. "It's much bigger than anyone expects for such a small town," said Tammy Bradford, manager of the Creston Museum. "It's very busy with all sorts of ways to get totally hands-on with local history and very highly-regarded by all who visit."
Celebrations for Canada's 150th anniversary will be in full swing this year in Creston, and the museum is no exception. "We're planning a full slate of activities," Bradford said, "from downtown historic gossip tours to Pioneer Lessons on the museum's grounds and self-guided driving tours."
Canada Day
Canada Day celebrations will be taking place at Canyon Park, Centennial Park and the Rec Centre. "They are geared up to be bigger and better than ever," said Bradford. "and that's no small achievement. Beyond that, there's the 'Full Plate' project, showcasing the importance of agriculture now and in the past through the work of local artists."
Taste the goodness that only Creston can offer. There's no time like the present to nosh on the natural beauty of our country.