Fight the waves in Fraser Valley, B.C.
The Fraser Valley and the Agassiz area have many wet and wonderful places to explore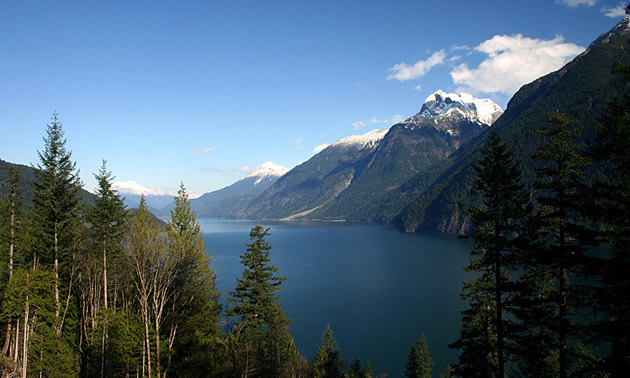 The Fraser Valley, an hour east of Vancouver, B.C., has over 30 local wineries. As if that isn't reason enough to visit, the area also has some amazing lakes and rivers to supply the area with fishing, boating and swimming opportunities galore.
Jones Lake Reservoir serves as a great public swimming, fishing, boating and camping location. Hiking and mountain biking are also popular, due to the lake's proximity to the bountiful Fraser Valley backcountry.
The Fraser River flows right past Agassiz, and provides the region with great fishing. The BC Sportfishing Group leads guided fishing tours in the area, and you can catch the likes of salmon, trout, steelhead and sturgeon, fishing on the Fraser River and surrounding areas.
Harrison Lake was once an arm of the sea, but is now a freshwater-fed lake that can be seen from the popular Harrison Hot Springs. Unlike the hot springs that are located at the mouth of the lake, the waters of Harrison Lake are extremely cold, and subject to heavy winds. The connecting Harrison River is a prime fishing location as it is home to five species of salmon and steelhead trout. The hot springs house five mineral hot pools, and a marina on Harrison Lake that features kayaking and nature tours, fishing and bumper boats.
In Sasquatch Provincial Park, Hicks Lake and Deer Lake are best for motor boats, canoes and kayaks, whereas Trout Lake is ideal for a leisurely day of fishing. The provincial park has camping amenities, as well as opportunities for swimming, hiking and wildlife viewing.
To find out more about the Fraser Valley, Agassiz and all the wonderfully wet things to do there, visit the Fraser Valley Tourism website.