It's summer playtime in Chetwynd
Visitors to Chetwynd can explore the great outdoors or take in the annual Chainsaw Carving Championship or the Let 'Er Rip! country music festival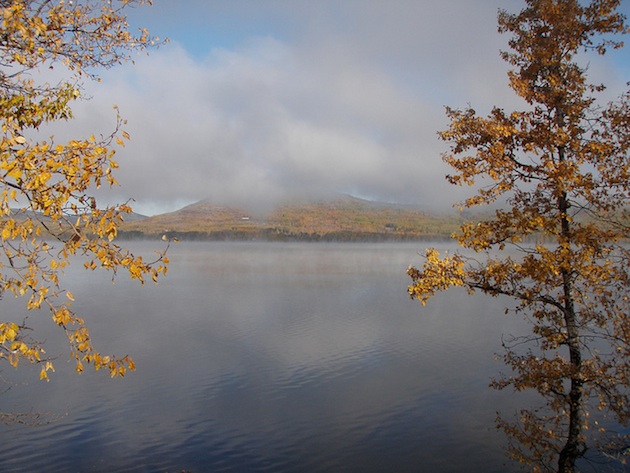 Located in the pine-covered foothills of the Rocky Mountains and surrounded by lakes and rivers fed by mountain springs, Chetwynd, B.C., is an adventure-oriented destination.
According to Tonia Richter, executive director of the Chetwynd Chamber of Commerce, the community prides itself on the many walking, hiking and biking trails located both within the town limits and in the surrounding area.
"There are some very nice trails around town which make for great picnic day trips for the family," said Richter. "Aside from the trails within town, Chetwynd has a number of provincial parks close by."
Richter suggested hiking or biking to one of the waterfalls in the area or to a nearby river to go fishing.
"Chetwynd has something for everyone in our numerous trails and parks," she said.
All trails have been mapped and can be found in brochures carried at the local visitor information centre.
Discover the art of chainsaw carving
If you are planning a trip to Chetwynd this summer, Richter said one of the best times to come is in June, when events such as the Chetwynd Chainsaw Carving Championship take place.
"Starting June off is the Chetwynd International Chainsaw (Carving) Championship, which takes place the second weekend every June," said Richter. "Carvers from all over the world come here for a four-day weekend packed full of amazing craftsmanship and all-around fun. Locals and tourists alike get a chance to see carvers from many different locations around the world come together to compete against one another in a 35-hour battle of talent."
Having hosted the annual event since 2005, Richter added, Chetwynd is now home to 100 carvings that have been purchased or donated and kept from previous championships for public display. The Chetwynd Chainsaw Carving Championship happens June 6 to 9 this year.
Get down with country music
"Carrying on with the June events is Chetwynd's Let 'Er Rip! Annual Music Festival," said Richter. "The weekend includes country music bands to enjoy, draws to enter and an abundance of prizes to be won. It is a great weekend for the whole family to enjoy."
For current information on the sixth annual event this June, which will take place at the Chetwynd Rodeo Grounds, contact the Chetwynd Chamber of Commerce.