Top things to see and do in Castlegar
Castlegar offers original opportunities and an intriguing history worth exploring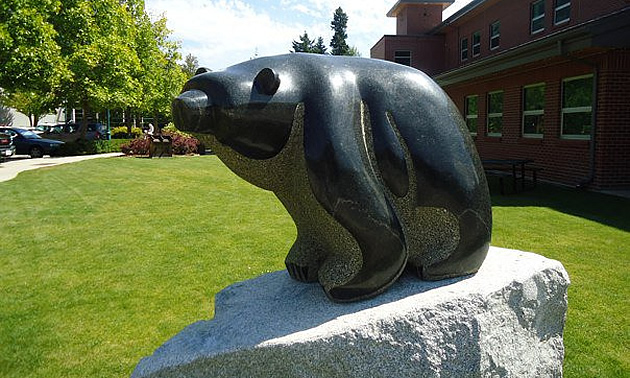 Castlegar is a community with a unique combination of history and vibrancy. There is more than enough to see and do as you discover this stunning Kootenay destination.
1) Sculpture Walk
Castlegar's Sculpture Walk is quickly becoming established as an eye-catching display. The art seems to interact with the town and you can pick up a map from the visitor centre before viewing them on your own. Local and international artists compete for a sizeable prize with winners chosen by the public. The art then remains on display in the downtown for the following year and Castlegar purchases the winning sculpture for permanent display.
2) CPR Museum
History or rail enthusiasts will want to ensure they visit the Canadian Pacific Railway Museum. This building is a well-preserved station that is now nearly a century old. Inside you can imagine the station at its peak, and view a collection of items from the period. Perhaps most popular of all is the perfectly preserved caboose.
3) Zuckerberg Island
To kill three birds with one stone, walk across the antique suspension bridge to Zuckerberg Island. Once there you can enjoy unique architecture through a visit to the chapel house. Your time at the island will help reveal the life and Doukhobor heritage of Alexander Zuckerberg.
4) The Kootenay Gallery of Art, History and Science
This gallery will welcome you with a colourful floral exterior and some nicely curated grounds. Venture inside to view exhibits, or browse the gift shop. Workshops are also available, and you can find information on upcoming performances.
5) The Doukhobor Discovery Centre
The Doukhobor Discovery Centre is a must-see for learning about the culture and heritage of the area. The Doukhobor people have a fascinating history. The discovery centre is set up as a communal village, allowing you a glimpse into their traditional life. Also included are comprehensive exhibits and a statue of sympathizer, Tolstoy. Visit the Centre's website for more in-depth information.